Author: Skylar
Email: sales03@wonderfulheyi.com
Tel: +86 18025985812
Url: https://www.adhesivematerial.net/different-application-of-heat-transfer-material
Hi crafty friends! WELCOME! I'm Skylar and I am a tried and true HEYI fan! I love decorating clothes, shoes, and all fabric with the fun and beautiful designs created by the talented team at HEYI!
When I'm not outside, you can usually find me creating something fun with adhesive material. I also enjoy teaching people how to make beautiful projects, and create cards to share with special people! Here's a quick little tutorial for heat transfer material. Let's take a look at finished product before starting tutorial. (did you see it?).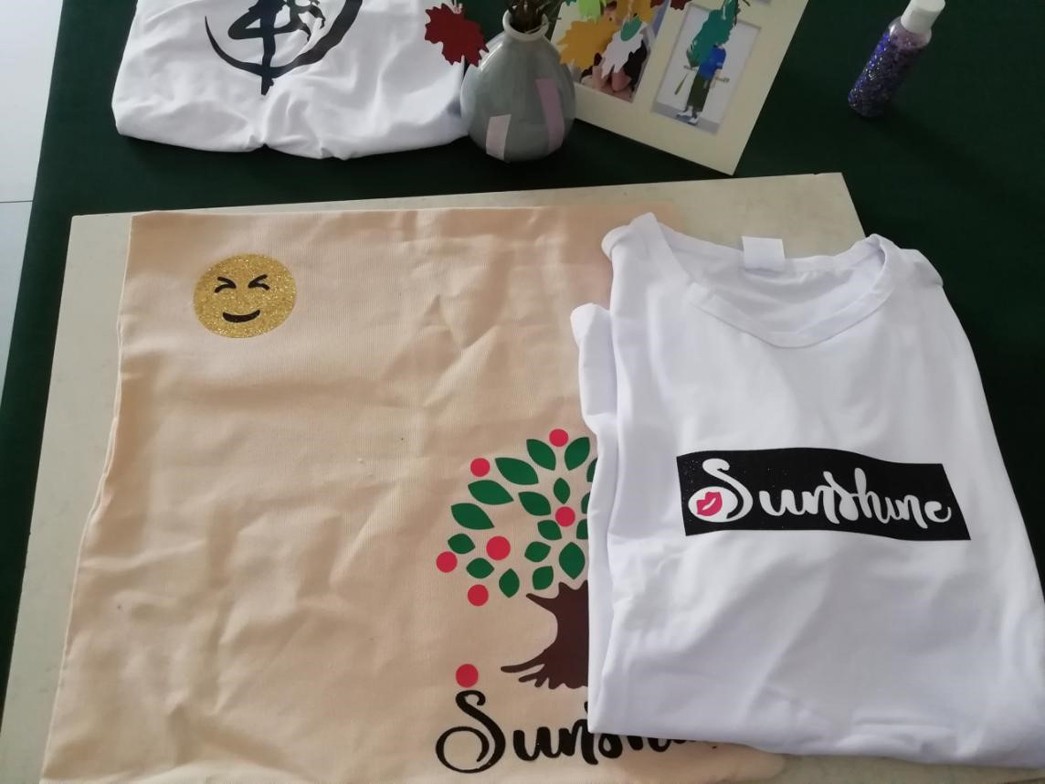 Let me introduce the character of heat transfer material and our service for you.
This Heat Transfer material is a PU-base material, which is thin, soft, and well stretchable. There are variety of vivid effect plus PU, glitter, metallic, flock, reflective, glow-in-the-dark, iridescent.
For raw materials, we have 20in-39in in width, 3in paper core, which is use for the big cutting plotter. For packaging, we will use the paper carton. It is suitable for business use.
And we also have the size for consumable rolls, like 4.5in, 6in, 9in, 12in, 20in. Normally, we will use the 9in and 12in, because it is widely use for portable cutting machines. For packaging, we will use the clear plastic box with customizing the backing card, 1.5in paper core. We can also cut the material in sheets, like 8.5in*11in, 12in*12in etc. Normally we can also make 5pcs in pack or 10pcs in pack.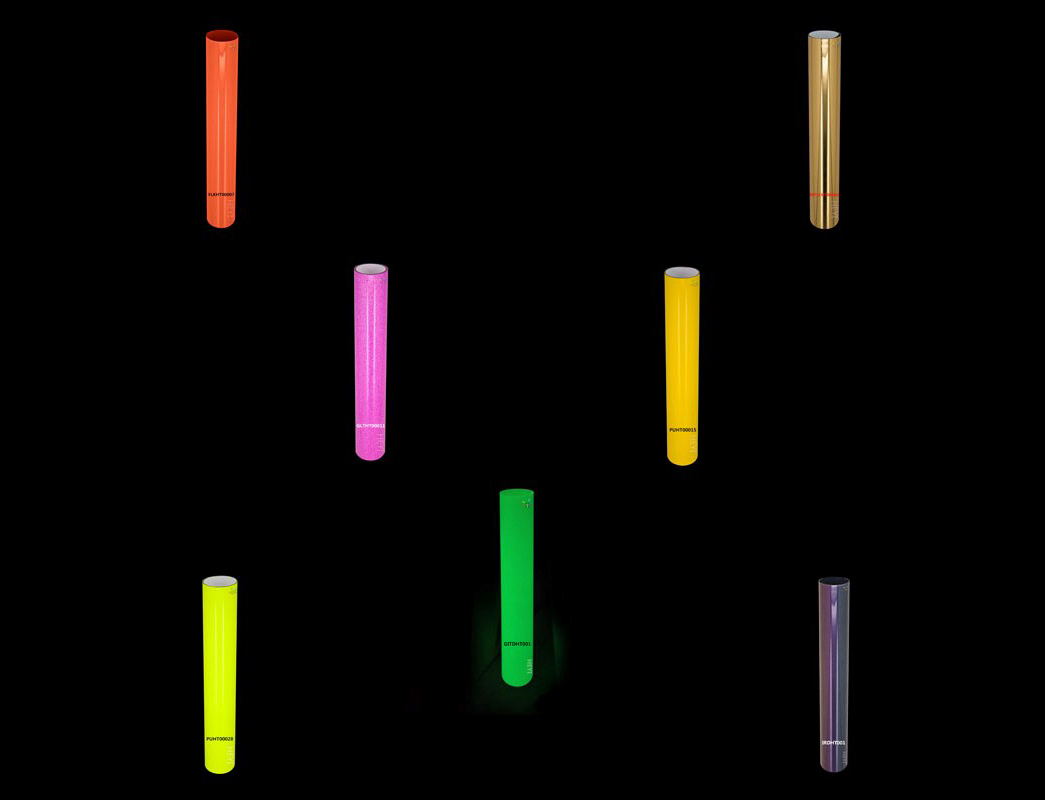 And we also have lots of color for you to choose, let's take a look at color chart of heat transfer material.
We can provide the customization services for you to choose, such as design the different pattern on the cutting sheets as you like.
It can be better combined with various materials, like cotton, polyester, performance wear. It is perfect for cutting apparel graphics, shapes, logos, letters, for customizing T-shirts, team or club wear, bags, home decor. It is widely used in safety garment, protective clothing, work wear, sports wear, shoes etc. You can wash any garment you've transferred as many times as you wish, without worrying about possible fading or peel.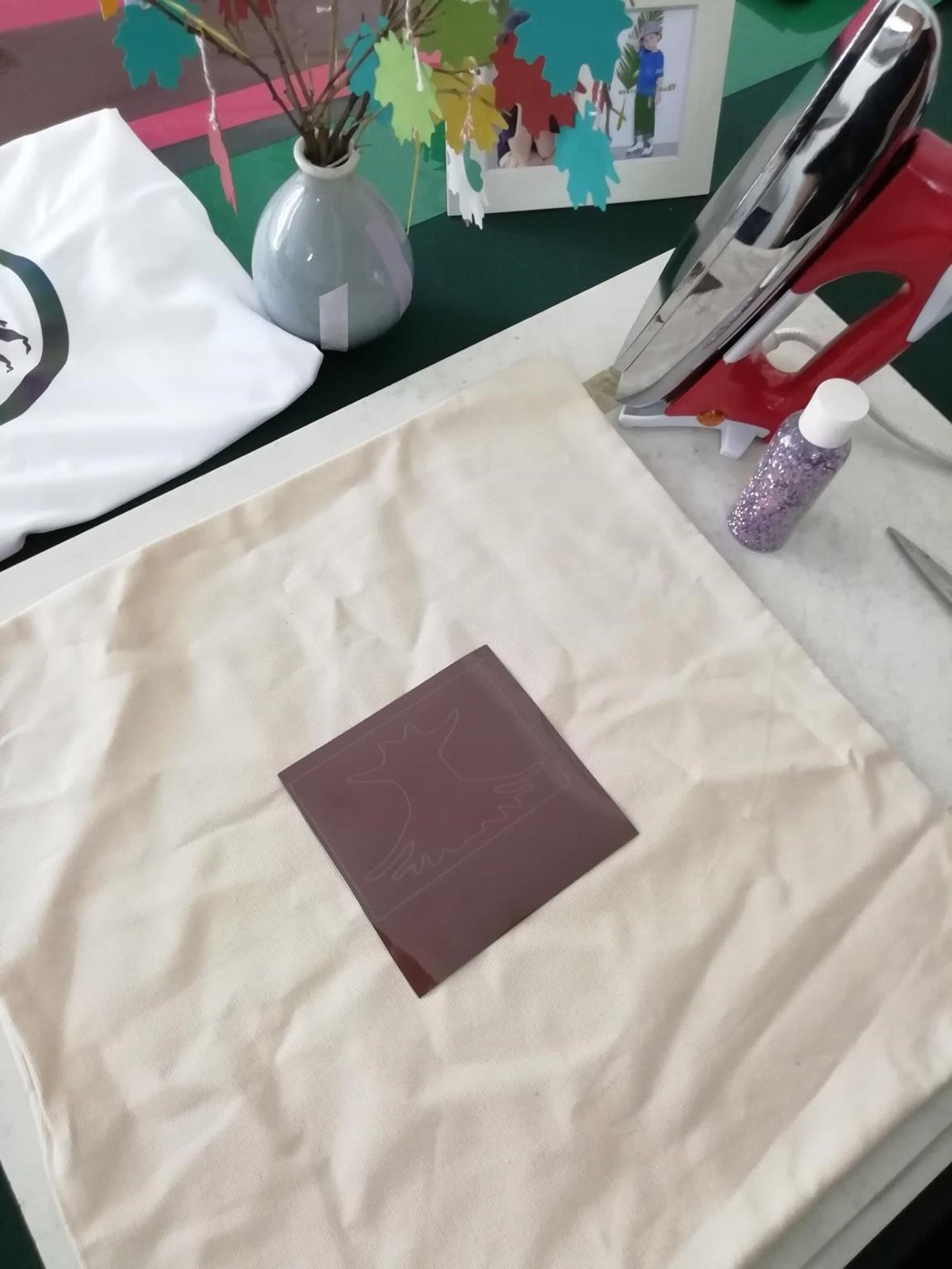 Okay, now let's do it!
First, design the pattern on the computer and cut the shape via cutting machine.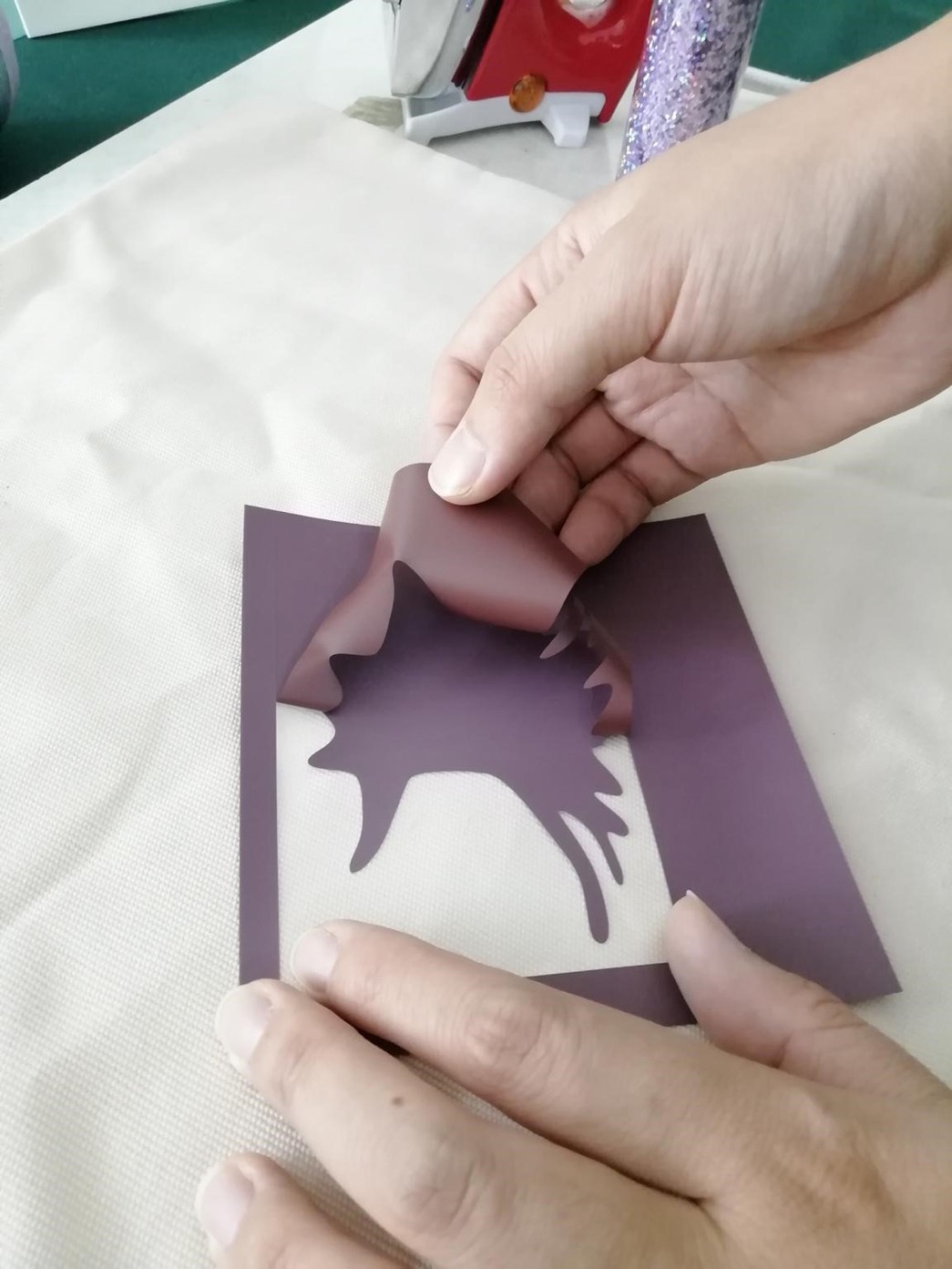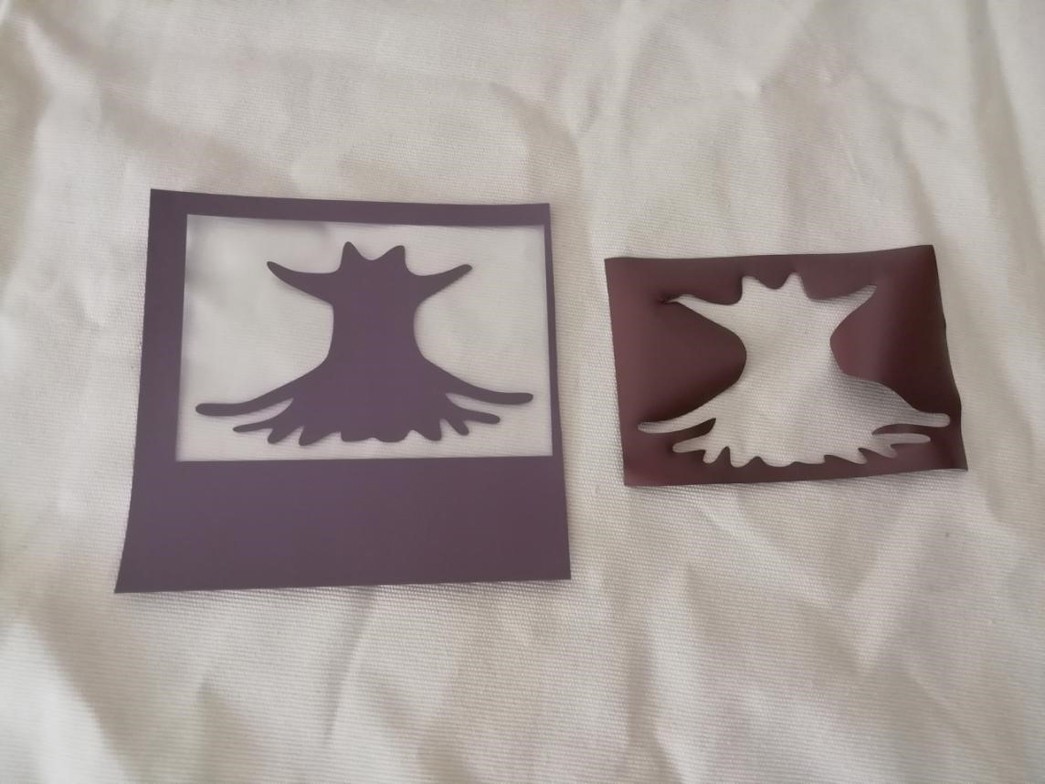 Weed the release paper.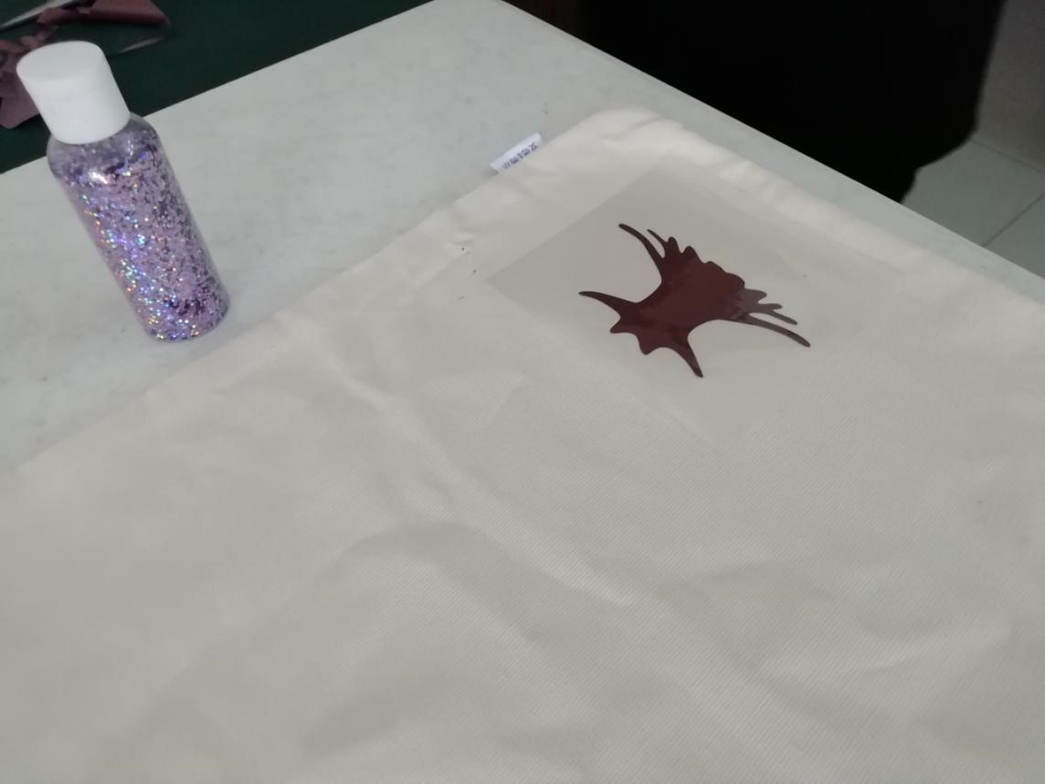 Apply onto the surface.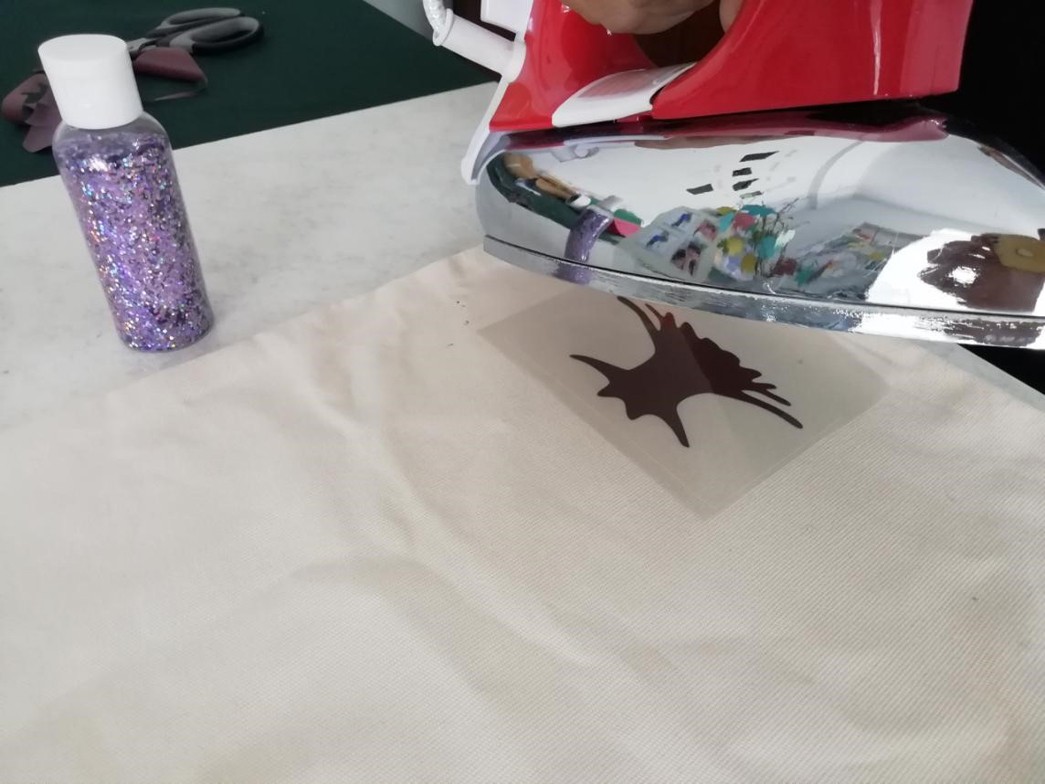 Transfer the pattern to the fabric via iron.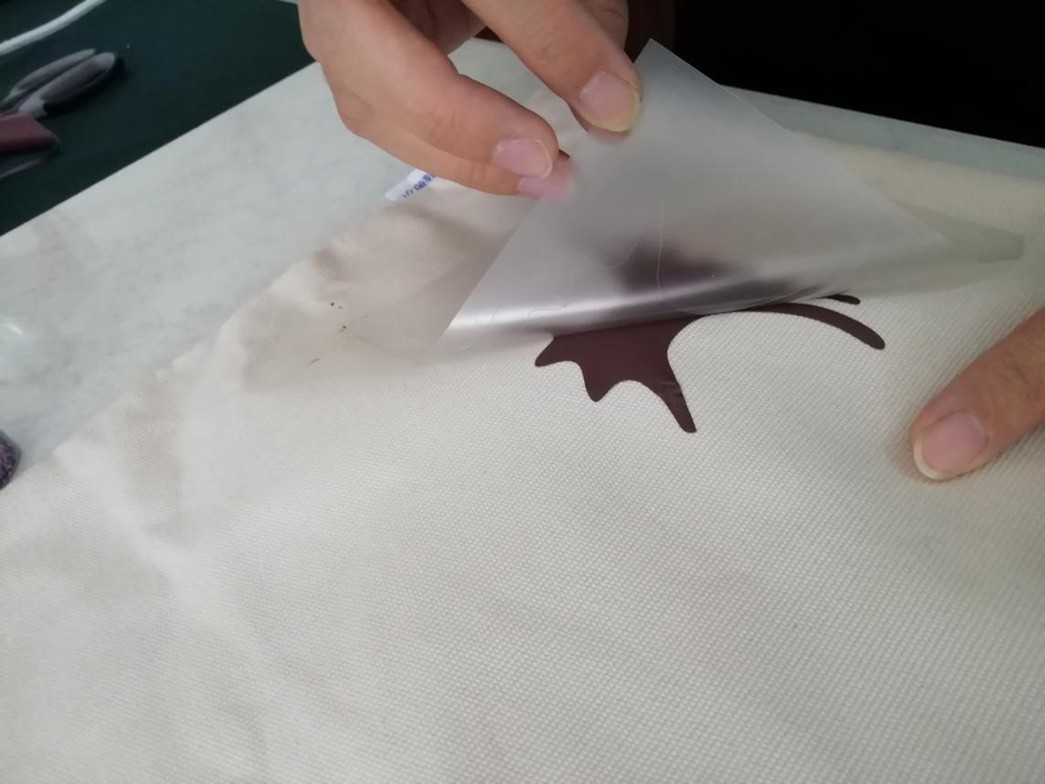 Peel off the hotfix transfer film.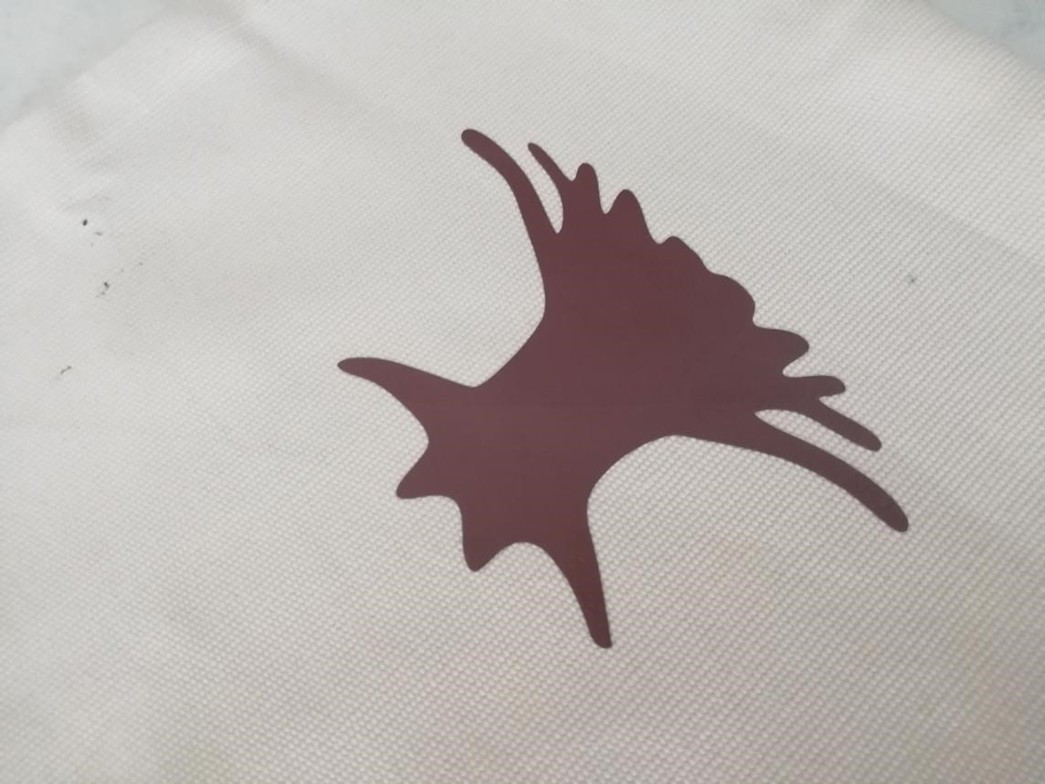 And this is a trunk.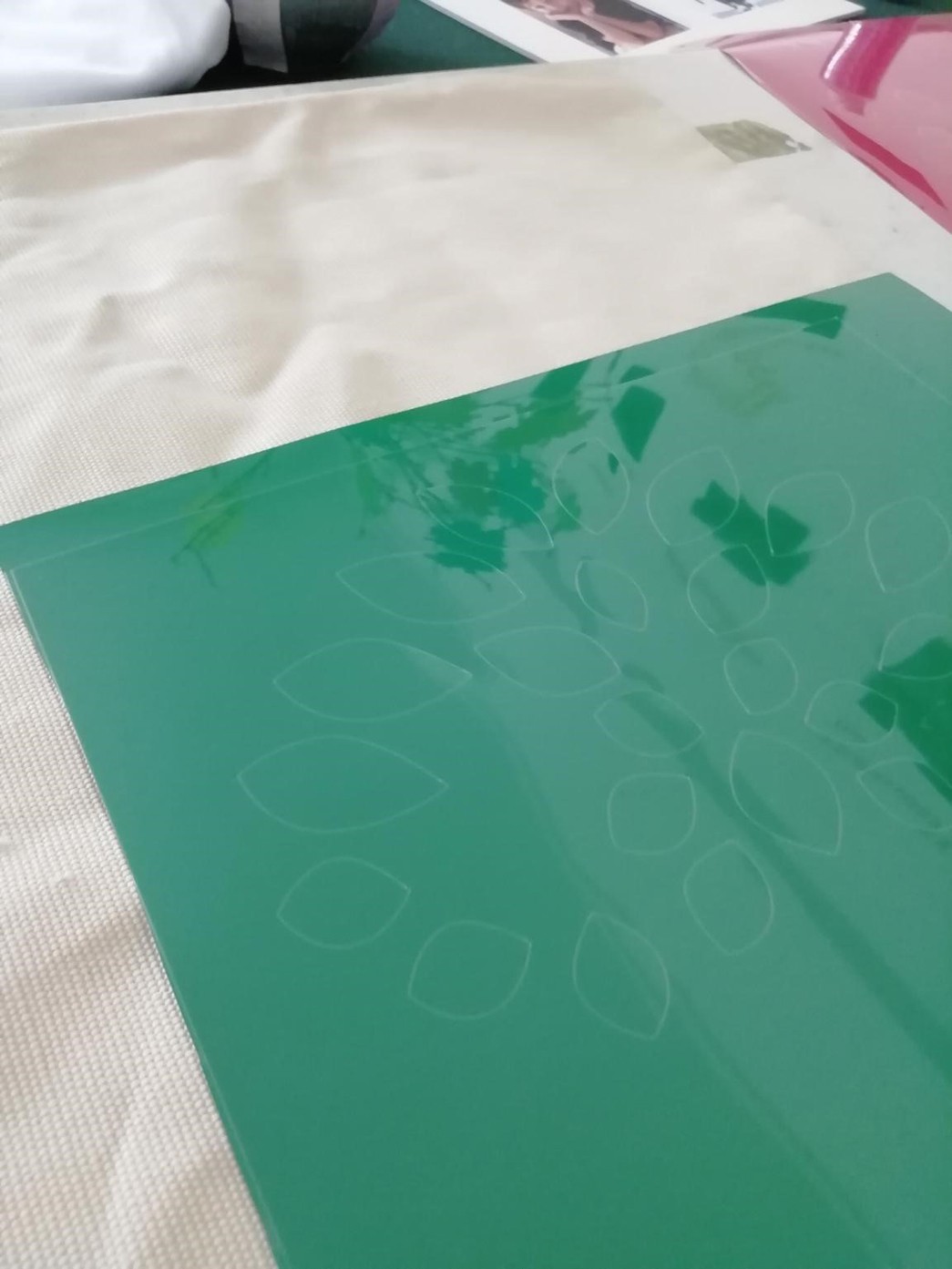 Next, I need to make some leaves.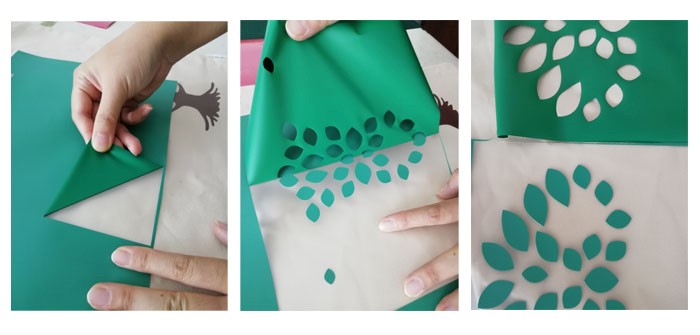 Same steps, draw the pattern, cut the shapes through the cutting machine, weed the release paper.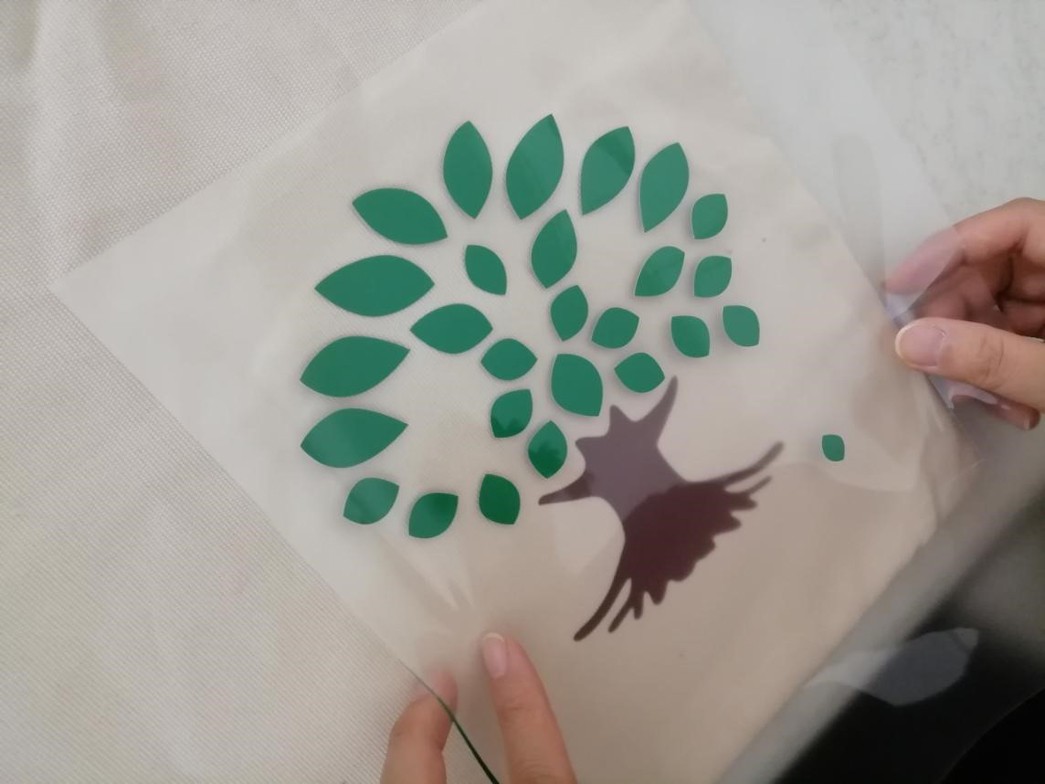 Apply onto the suitable place.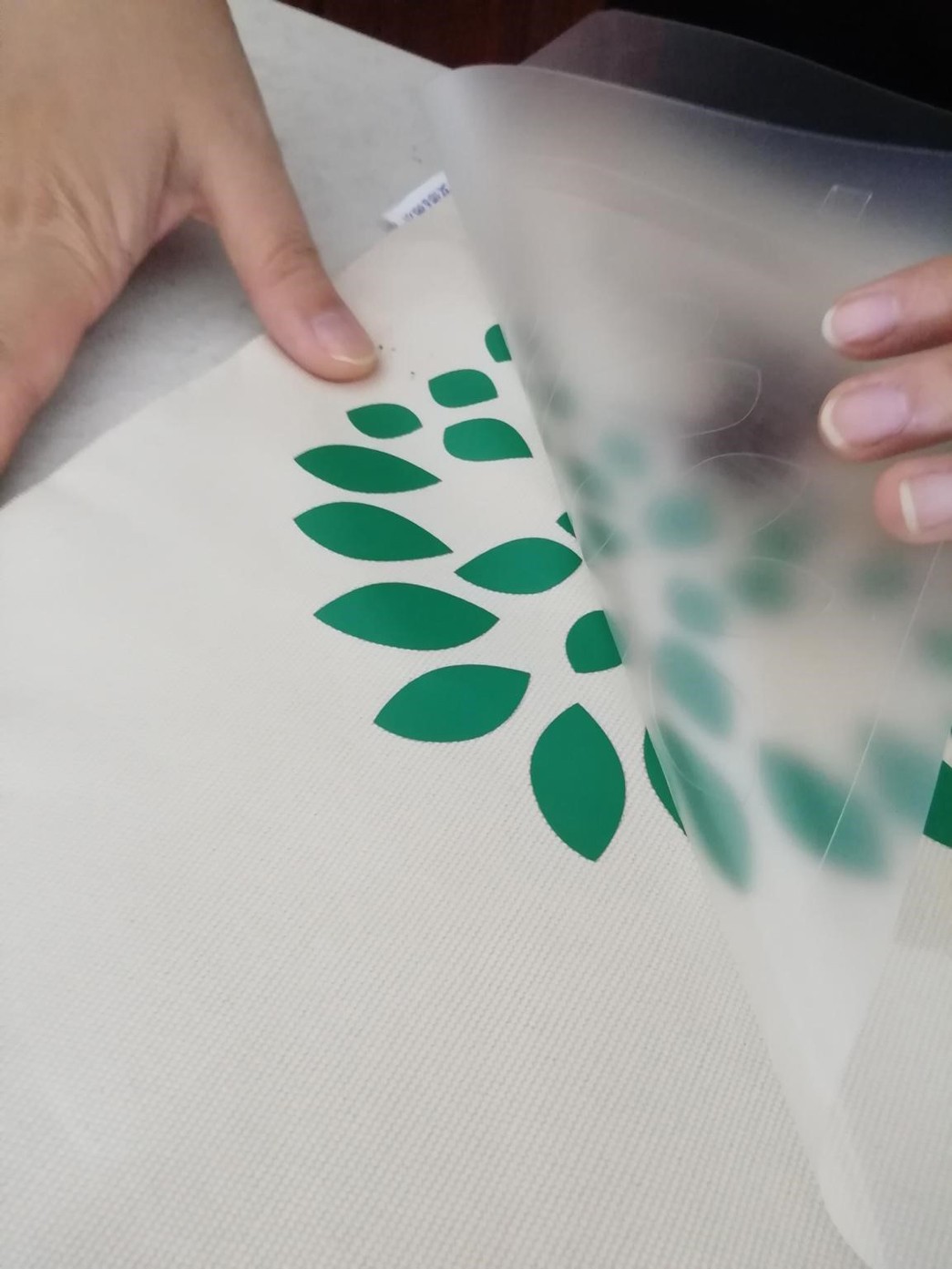 Peel off the hotfix transfer film.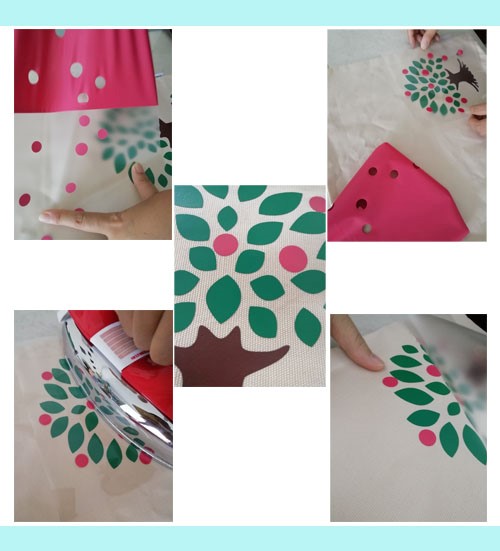 I think we need some fruits, so I add it on my project. In here, I use PU heat transfer to make the tree.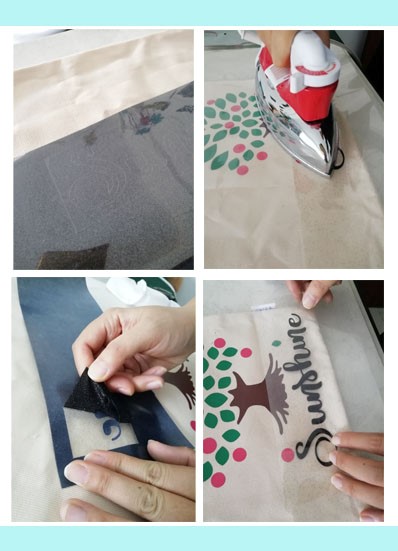 You can use your imagination to make the artwork more pretty. In order to become more special, I use true glitter heat transfer that can give you the professional shiny look, and it never drop powder and holds up very well.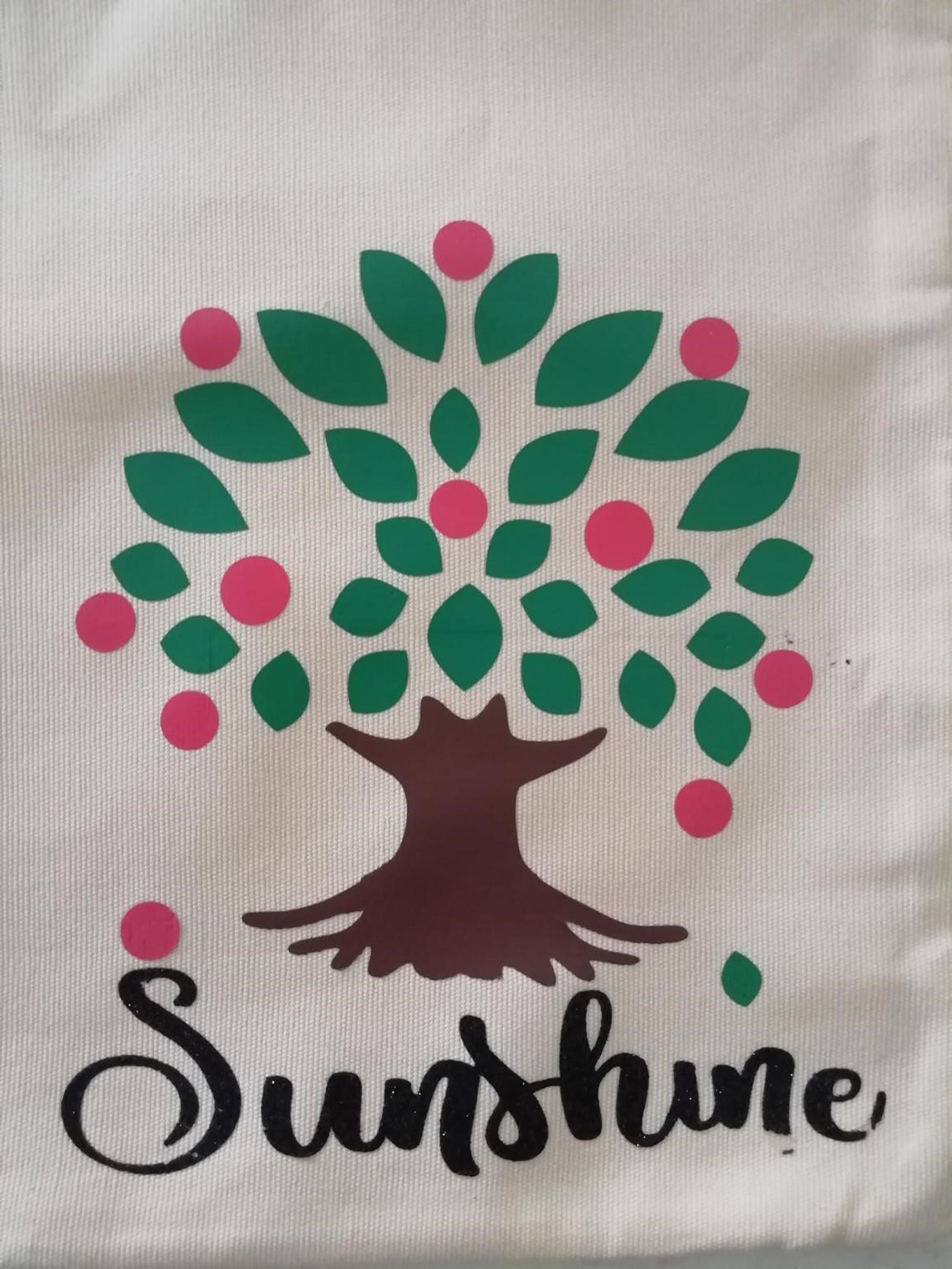 Finished!
In this application, I use PU heat transfer and glitter heat transfer to decorating the canvas pillow.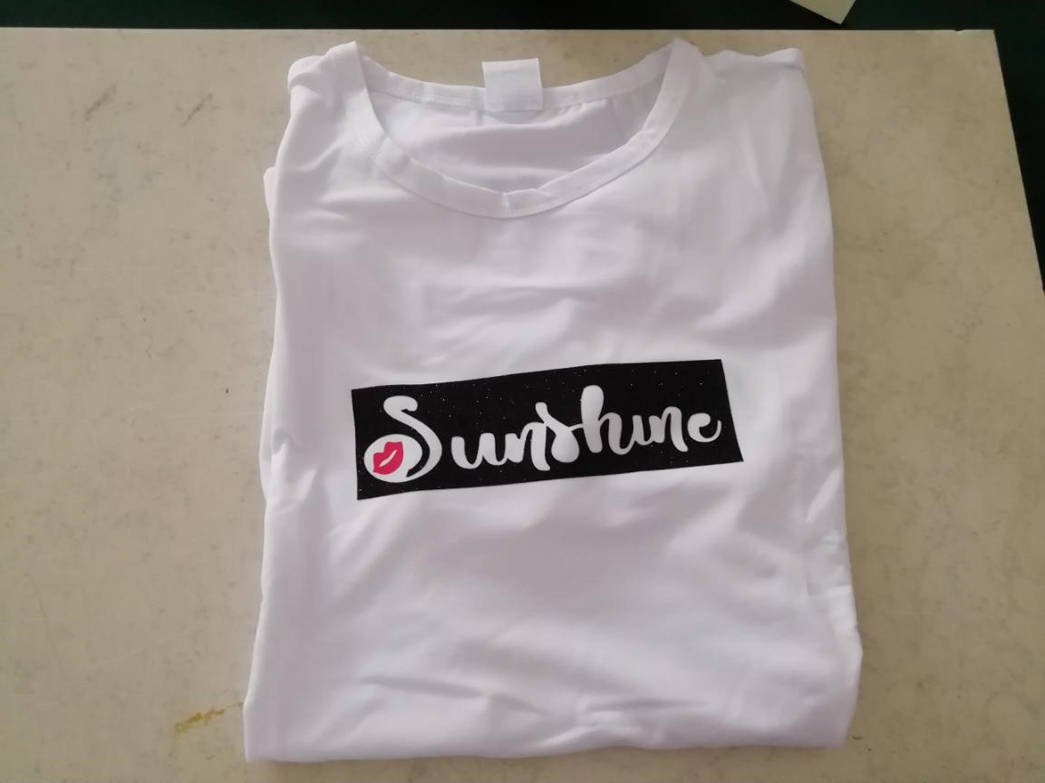 Heat transfer also can be used for clothes, like this!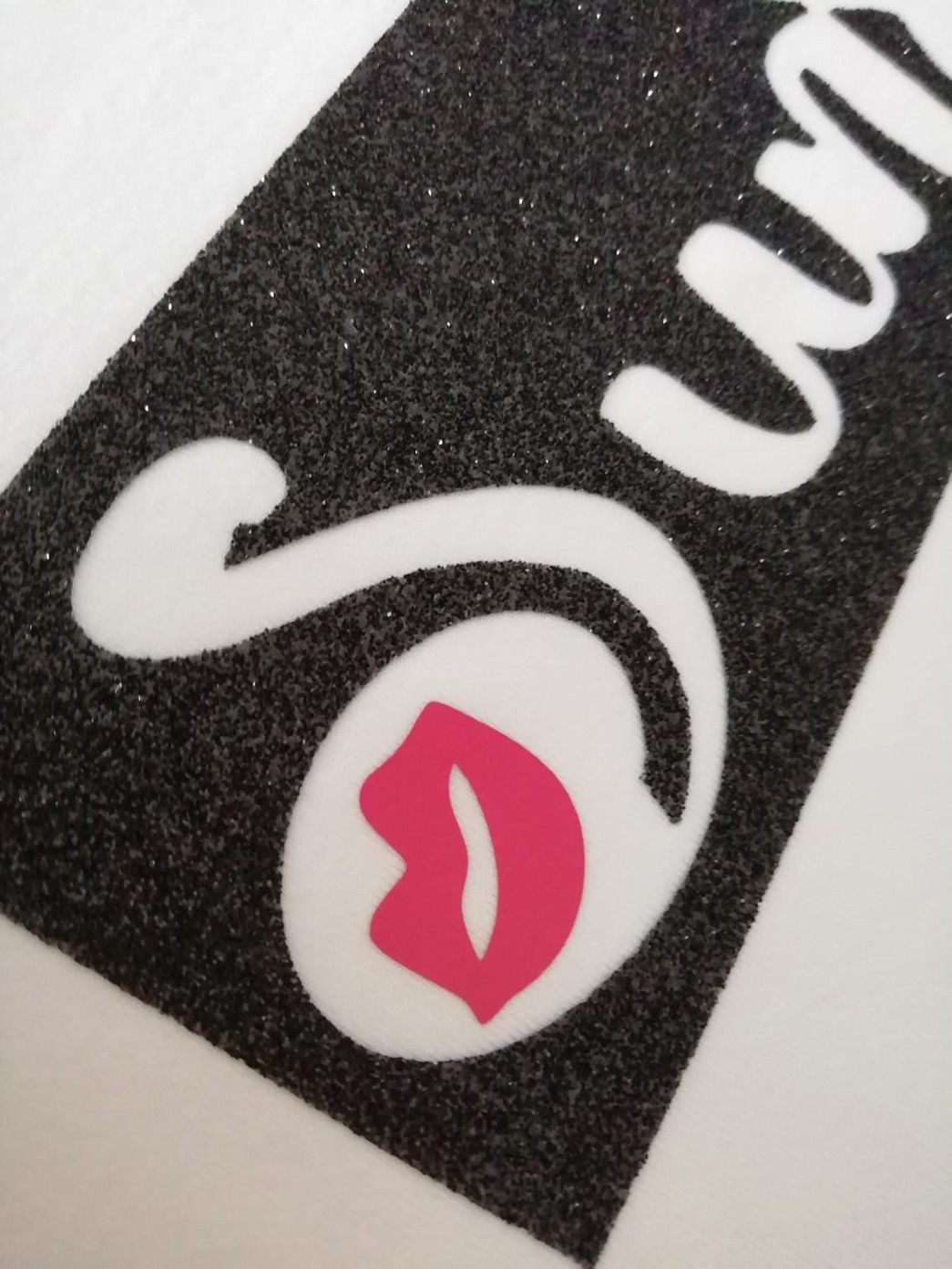 Take closer~ you can see the detail of surface. Lots of real glitter powder.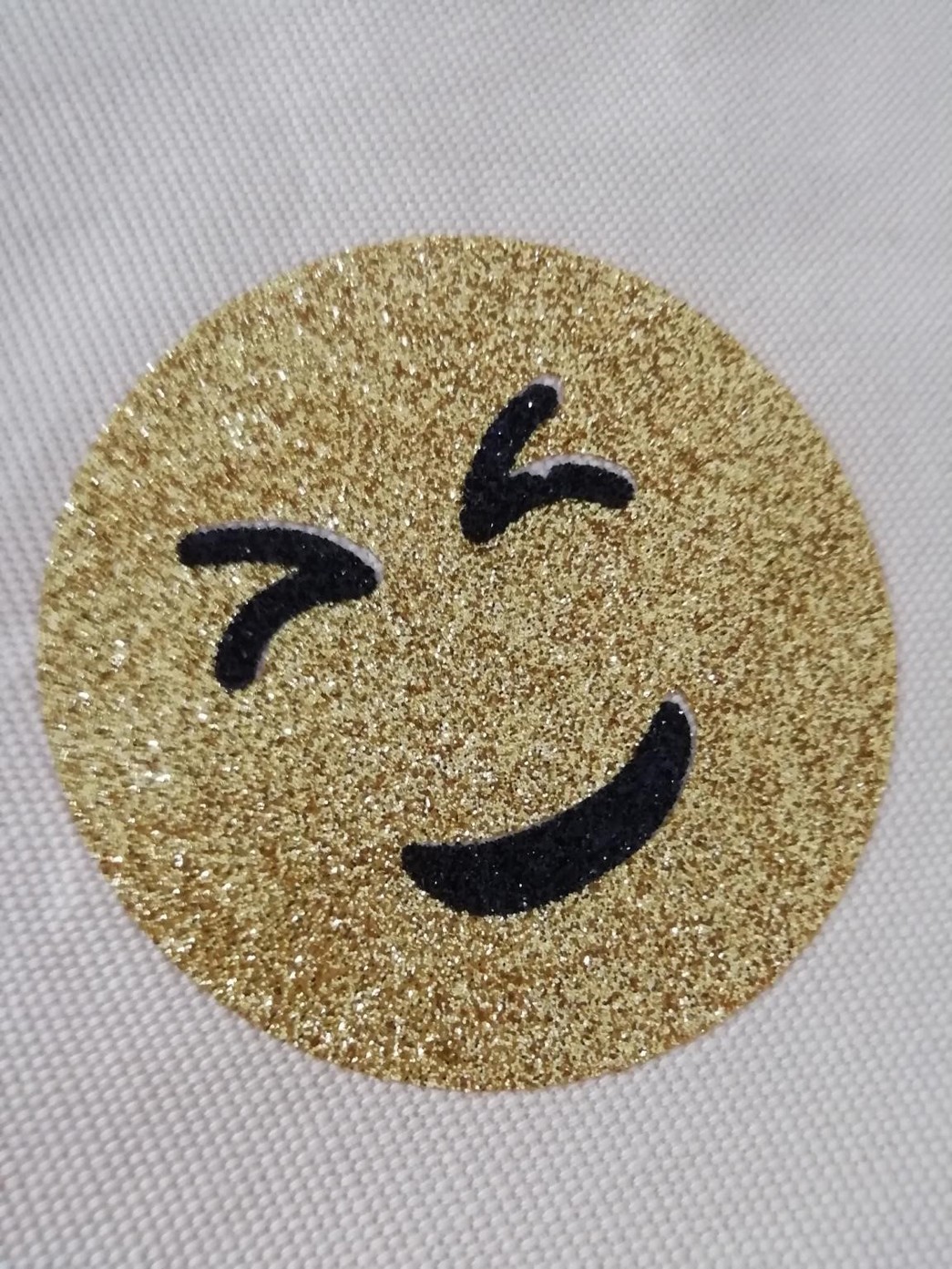 And you also can cut the different shape and color.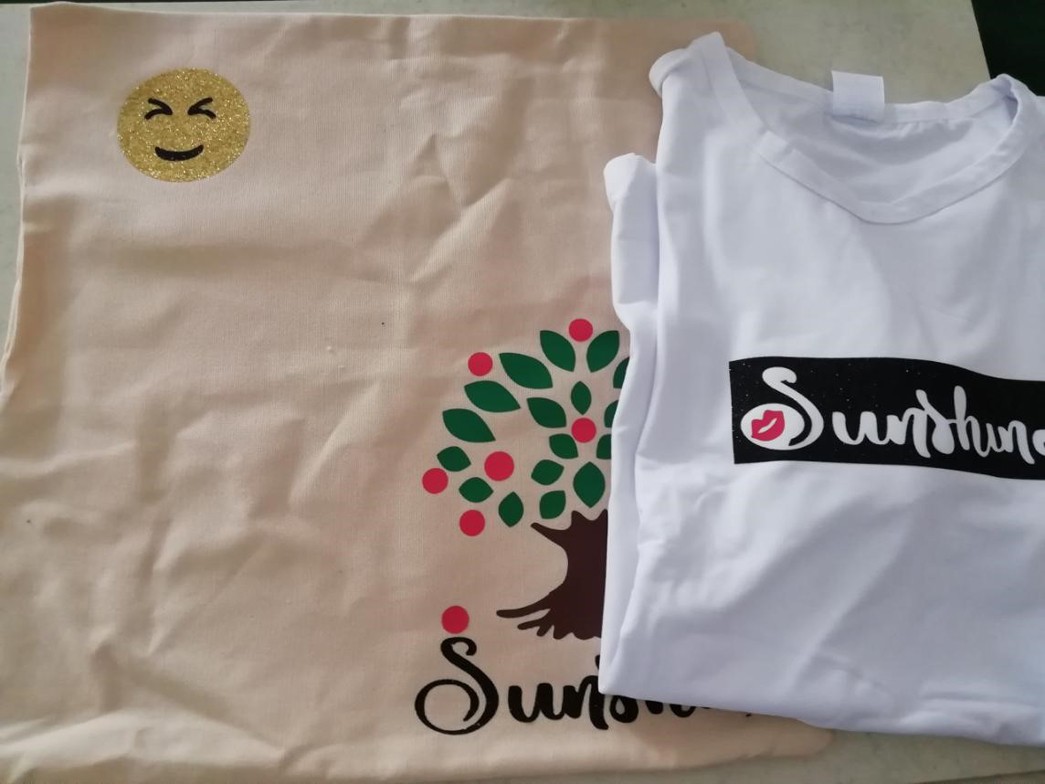 Thanks so much for stopping by today - I hope you're inspired to try something new. Come back soon!!