Author: Skylar
Email: sales03@wonderfulheyi.com
Tel: +86 18025985812
Url: https://www.adhesivematerial.net/heat-transfer-t-shirt
Hi Everybody, it's Skylar with adhesivematerial.net, and today we are talking about HEYI heat transfer material. With the exception that it has a smooth, glittery finish.
All right, as you can see, the PU has the smooth finish. Still with the glittery flecks into it, and the true glitter Heat transfer has rough texture to it that kind of almost looks like, it's been poured onto the sheet. So, there's a fun comparison between the two. Rough texture for real glitter heat transfer and smooth for PU.
Okay, so when it comes to heat transfer, there's two layers. You have your top clear protective film that acts as kind of your heat resistant cover, and then you have your texture, or in this case your smooth finish that is the finished look on your T-shirt. And then on the back, this is the side that you cut on and this is the heat activated glue. So, that's kind of a breakdown of the heat transfer and how to use it.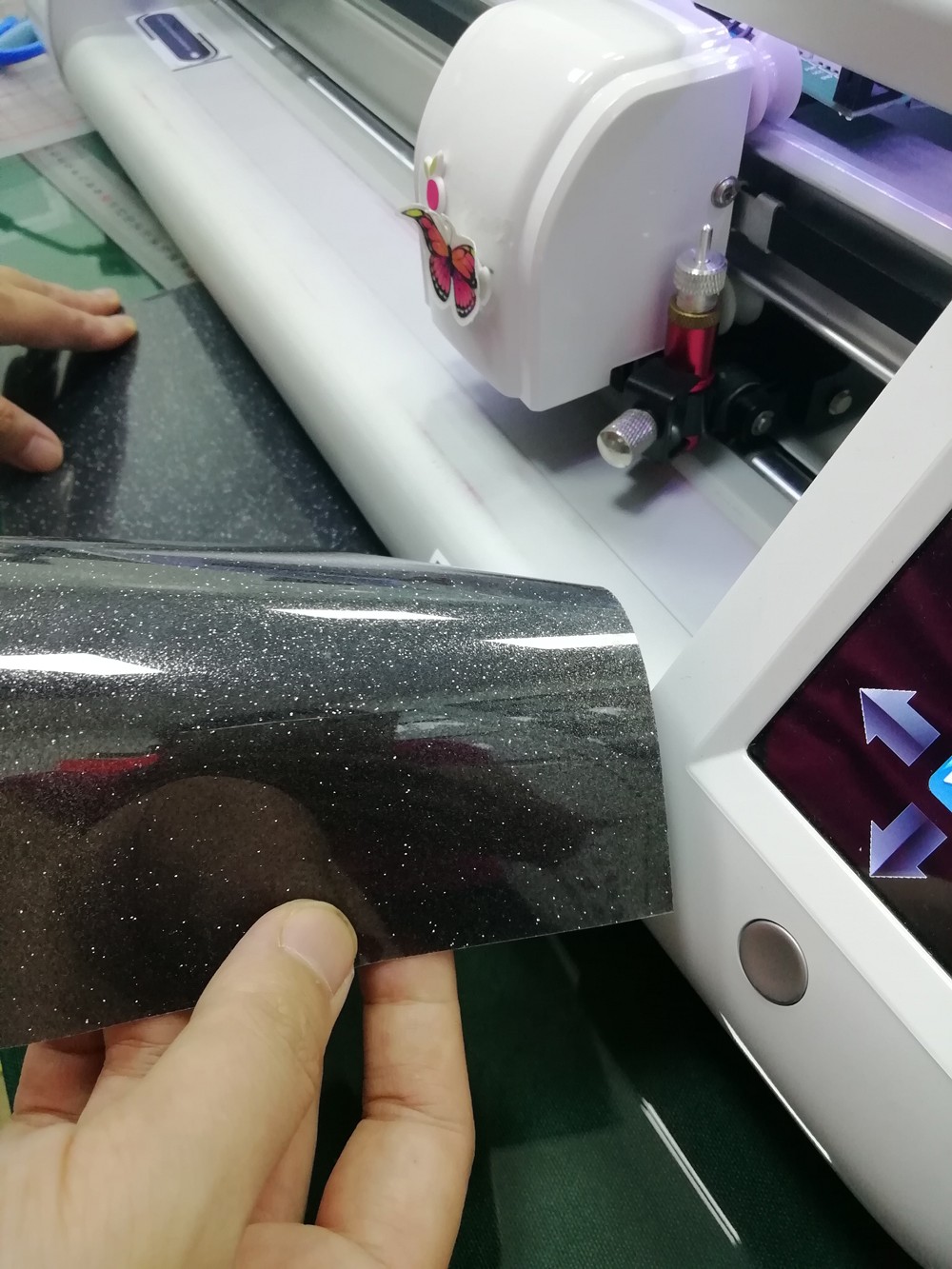 When it comes to cutting, you want to remember to cut on the dull side and mirror your image. Okay, so now we're gonna go ahead and feed it into our machine. And just hold it up against the roller, line it up with your lines, and then load. All right, so now that your image is finished cutting, you just unload it from your machine. Our heat transfer material is work well with all cutting plotter. Um, be sure to check out our machine settings on the homepage of the website for real glitter cut settings. So, let's go ahead and now let's finish cutting.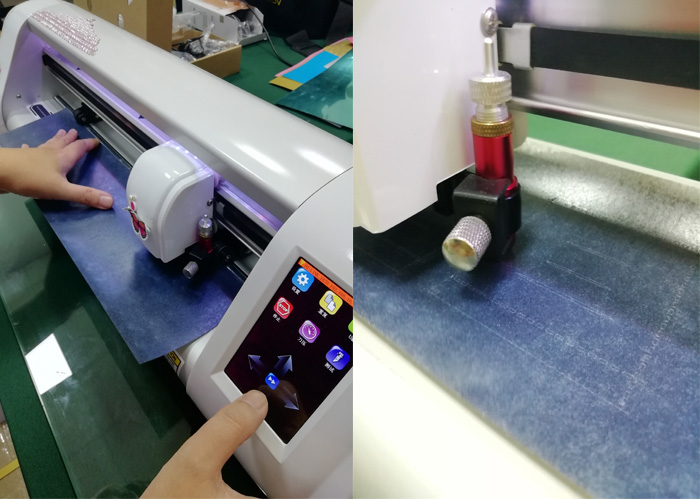 We're just going to weed out what we don't want. Okay, so once we have our image weeded out around our weeding box. We're just going to trim it out. Can use either an Exact-o knife or a box knife, or any, even scissors will work great, even use your finger. Okay, and there we go. We've got our image all cut out and weeded out, and this is why you cut backwards. So that when you flip it over, your iron is gonna touch this clear carrier sheet and so it's read the right way.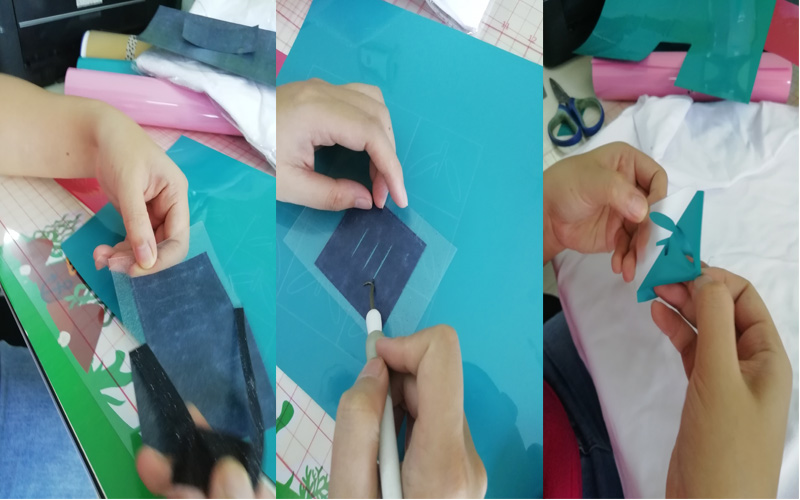 All right, today we're gonna be working with an iron, just any at home iron. And you're gonna want a good, solid, sturdy surface to work with. And you're just going to set up your clear carrier sheet. You can fold it over, that's kind of a quick tip, if you fold it over, it'll help you find the center of your shirt.
Please note that transfer temperature: 150-160°C; Transfer Time:10-12s; Transfer pressure: 20-30P, but you do want to let it cool down for just a little bit before you pull that carrier sheet away, because it is a warm peel. So let's go ahead and get it pressed.
And we recommend putting your iron about the middle setting, but every iron will vary. So since I don't have any exposed vinyl, I'm not gonna need a cover sheet because my clear carrier sheet acts as a cover sheet.
Let's go ahead and press it. Okay, you wanna give it good, firm pressure. But keep in mind, when it comes to your iron, to try and avoid the holes so you get even heat onto your T-shirt. All right, so just 12 seconds good firm pressure.
Okay, so once you've got your 12 seconds applied, don't go ahead and peel the carrier sheet. You want to let it cool down. You can just let it sit for a while, fan it off. You can even flip it over if you have a cold surface to speed it up just a little bit more. So let's give it just a second to cool down.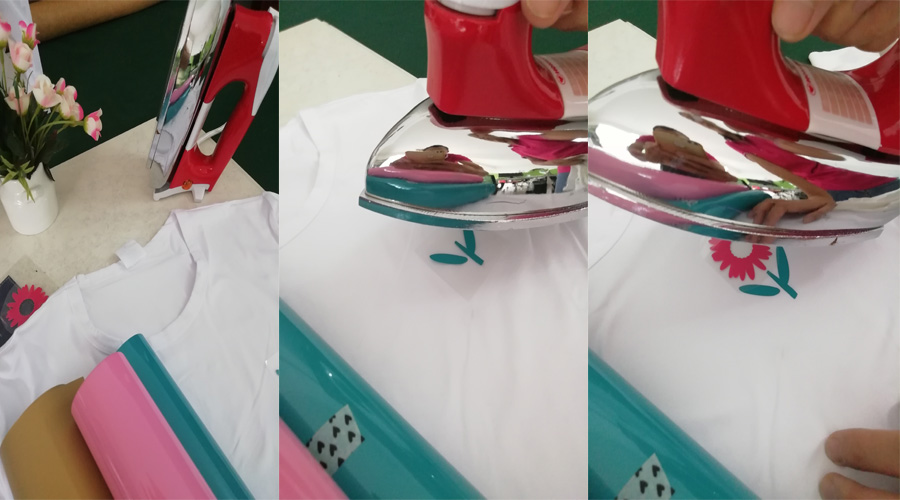 Okay, so now that you've given your heat transfer material just a couple seconds to cool down, go ahead and slowly peel up your carrier sheet. If any heat transfer material is kind of wanting to lift with the carrier sheet, just apply a few more seconds of pressure and heat.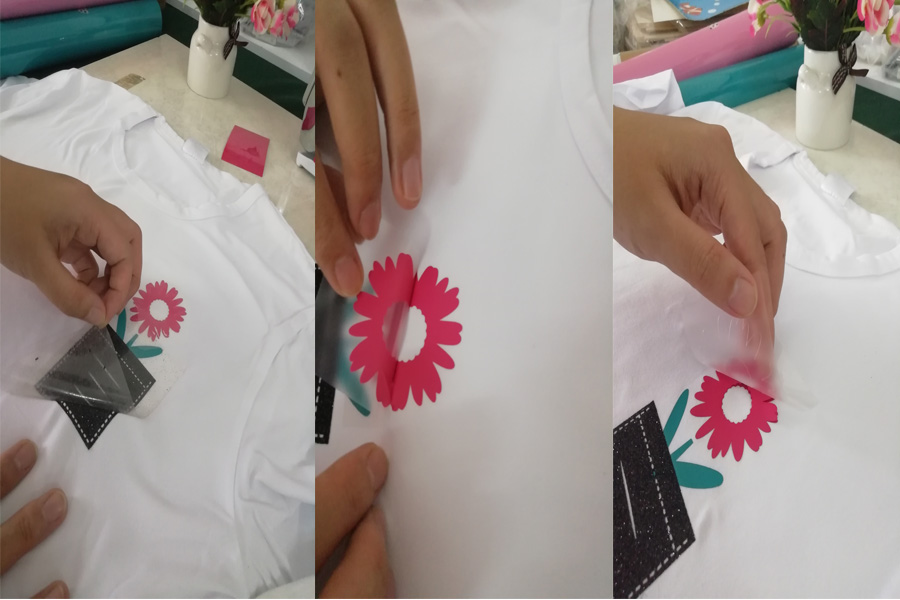 All right, and there you have it. Just a fun, simple design on a simple one with the true glitter & PU heat transfer.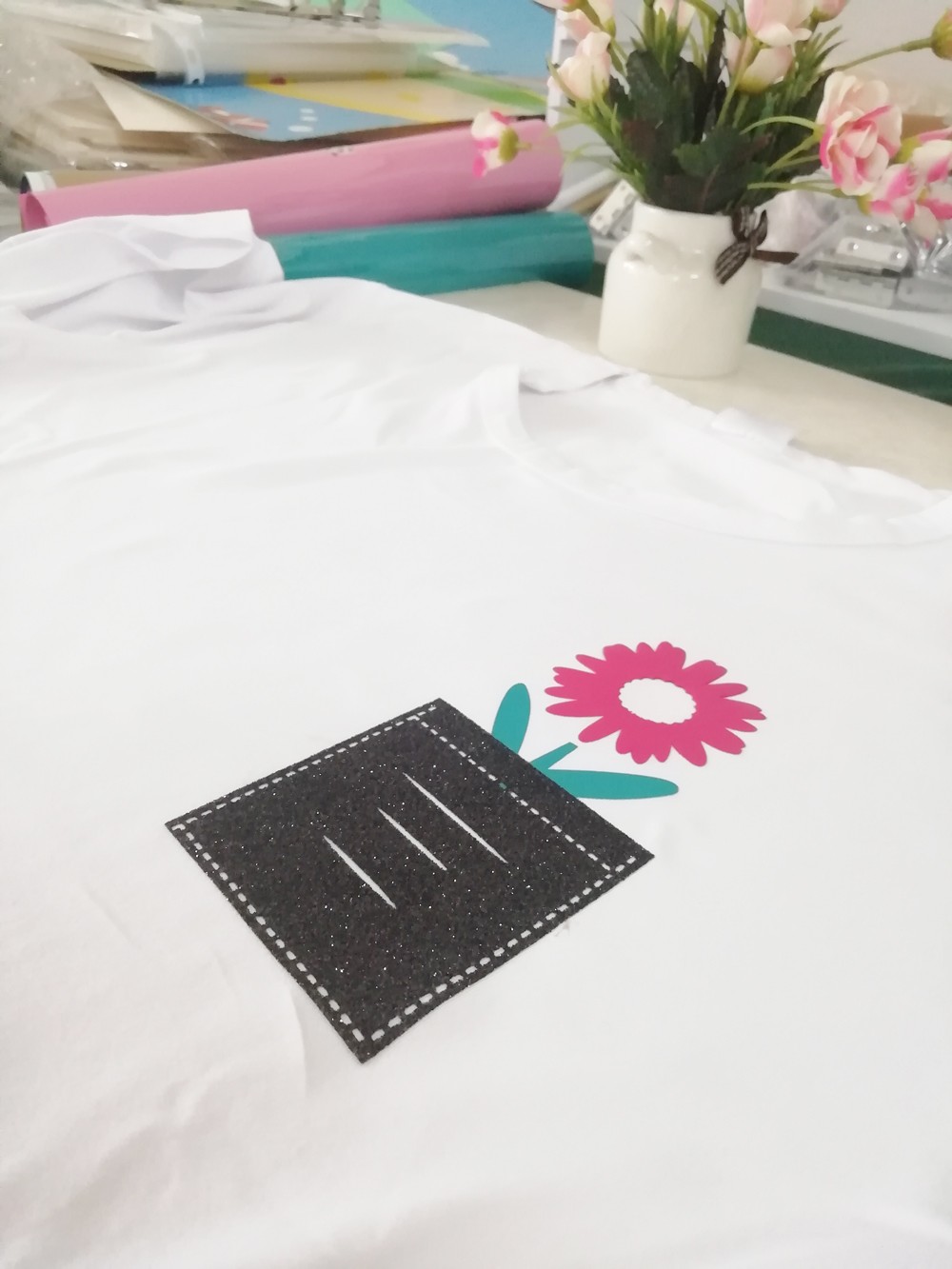 Wow!!! So cute! I will wear this T-shirt to play right now! It must can catch people's eyes! I will be the most pretty girl in the street with this T-shirt!!!
Of course! It does come in several different colors and it's available in different sizes. What's more, we have professional R & D to assist you with developing new project or turning ideas into products. And we also have professional facility to manufacturing, converting, packaging and testing products.
So, go ahead and check out the fun colors that we offer, and if you have any questions or comments, be sure to leave them below.
Give us a thumbs up and a like, and check out more of our fun projects that we have available on adhesivematerial.net.
Thanks, bye.