Author: Alice
Email: sales02@wonderfulheyi.com
Tel: +86 18025985812
Url: https://www.adhesivematerial.net/printable-clear-sticker-sheets-aquarium
Now I love printable clear sticker sheets, it's awesome for planning as is printable vinyl but printable clear sticker sheets I think that the word I would like to use to describe it is durable. It's a little bit more durable than other printable clear sticker sheet on the market. It's very sturdy,it's perfect for all kinds of decor organization planner stickers,all kinds of stuff ,but today we're just gonna get down to the basics and show you guys how to tackle using your printable clear sticker sheets.
So now we are gonna get into design space and show you all how to use this.
Okay guys here we are in design space and we are going to be using this beautiful sea world print and cut file:
What you're going to do with your printable sticker paper is load it into your printer now it has been inkjet printer.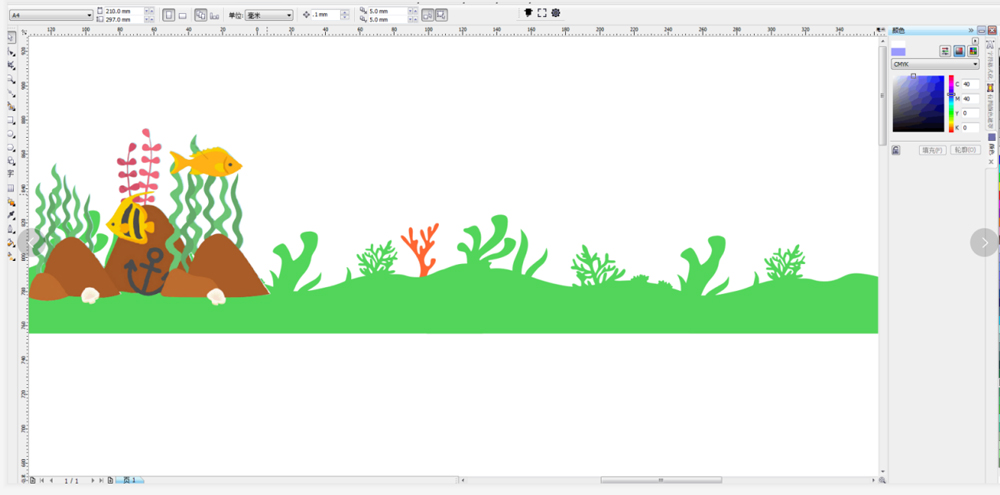 You cannot use your laser printers so go ahead depending on which way it will spit your paper out if you're on the bottom tray I usually put it in a face down so that the printed side is face down if you're putting it in your rear tray put it facing you correct by facing you just .
However your printers made a throw it in there like that and what we're going to do is we're going to leave bleed on and we are going to hit print now should connect to your printer and all you should have to do is hit that print button and now that it has printed out all nice and beautiful pattern.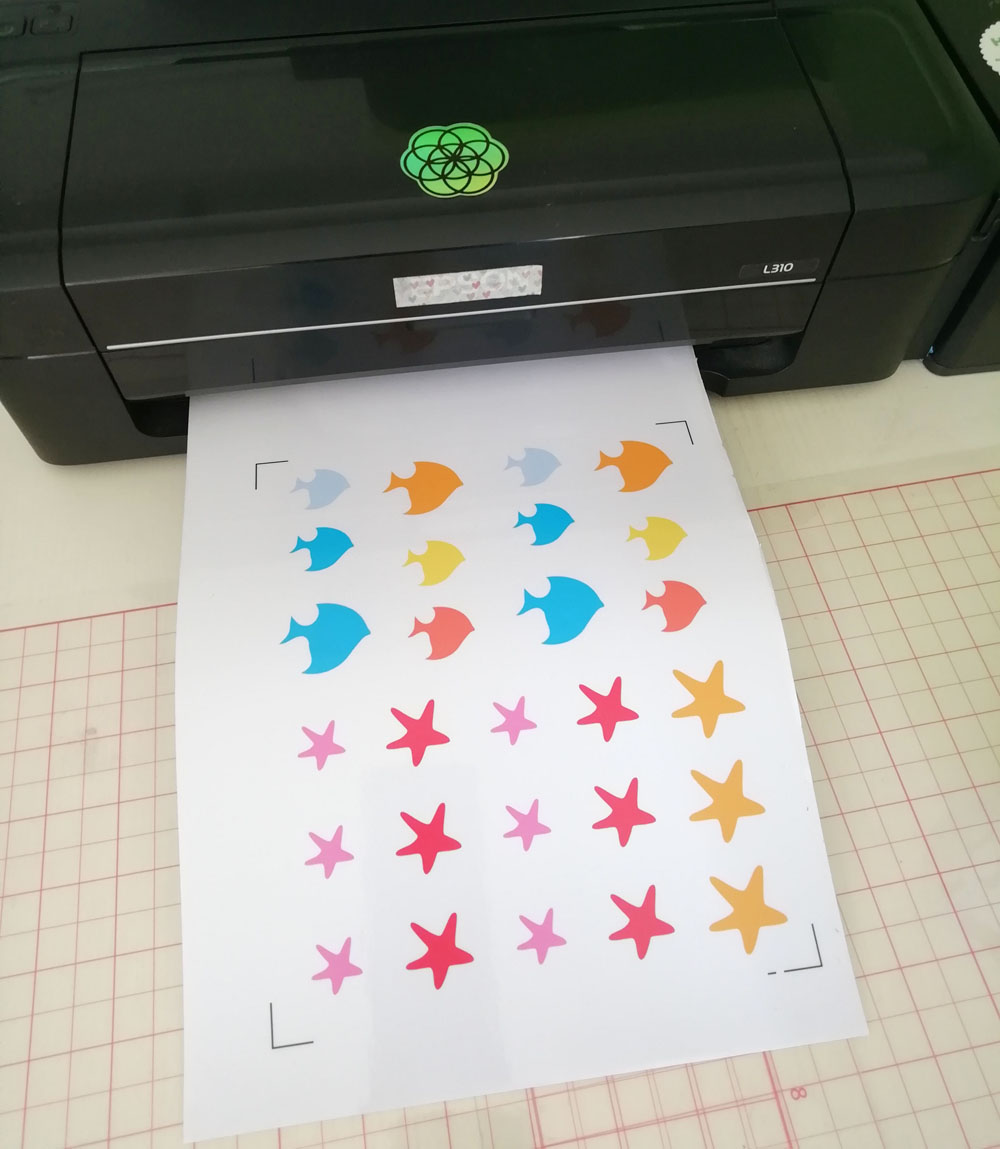 We're gonna start out by searching sticker so here we see we have some printable clear sticker sheets, we're just gonna go ahead and go with generic sticker sheets. so now we're just gonna load this into our machine and now we're just gonna press that flash and button.
At first the button is actually going to go through that black border called registration marks and since we're our design is so they it can cut it as precisely as it can and now our printable clear sticker sheets has been cut.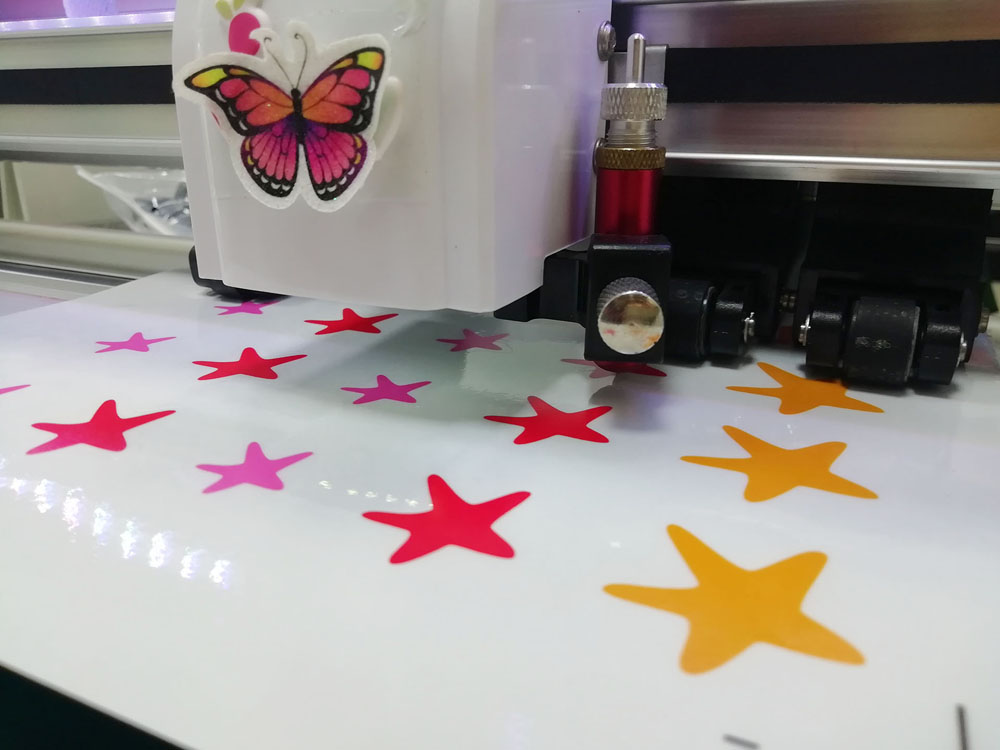 And all we're gonna do guys you can weed this either way you can weed the big part off or you can peel up the cut part like an actual sticker for today's sake what we're gonna do is we're gonna essentially weed out all of the excess that we do not need from the backing and we're just going to start.
So once you've cut that out it's going to be a lot easier to stick what we're gonna do is simply flip it over we're just gonna peel this back as if we were peeling back like transfer paper from a corner and peel the excess up here.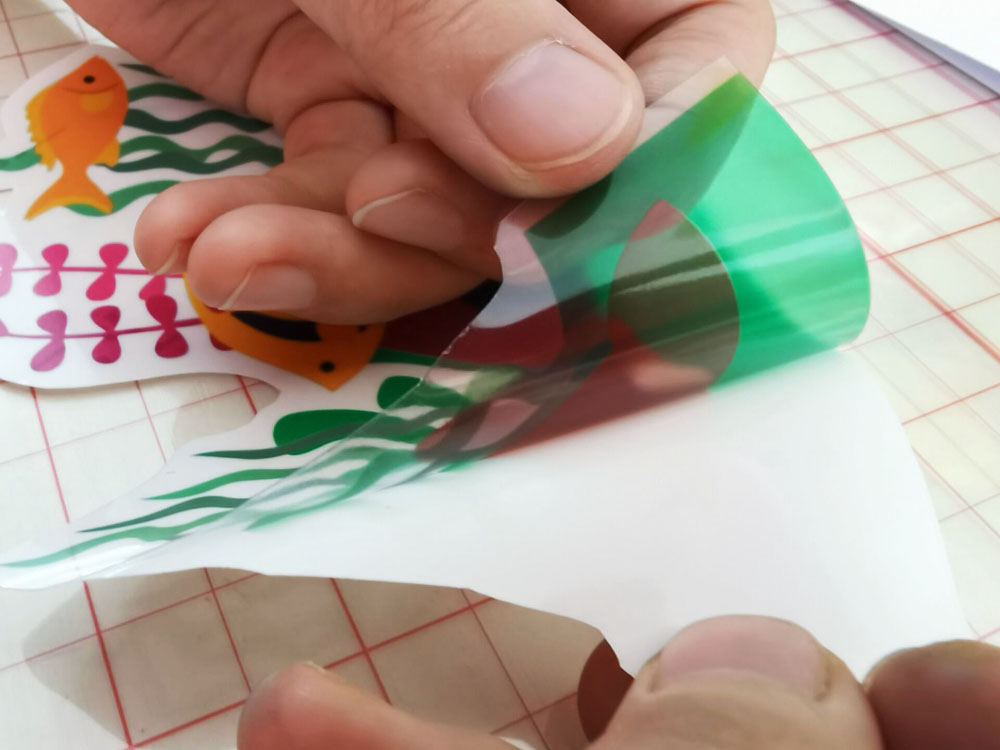 We just gonna carefully peel that back and then now we can reveal how pretty this is and we're going to just stick the shapes to the bottle.The position is wherever we'd lock it I'm gonna put this a little farther up here position that down stick it down because I would love to add a little stars up here at the top of bottle.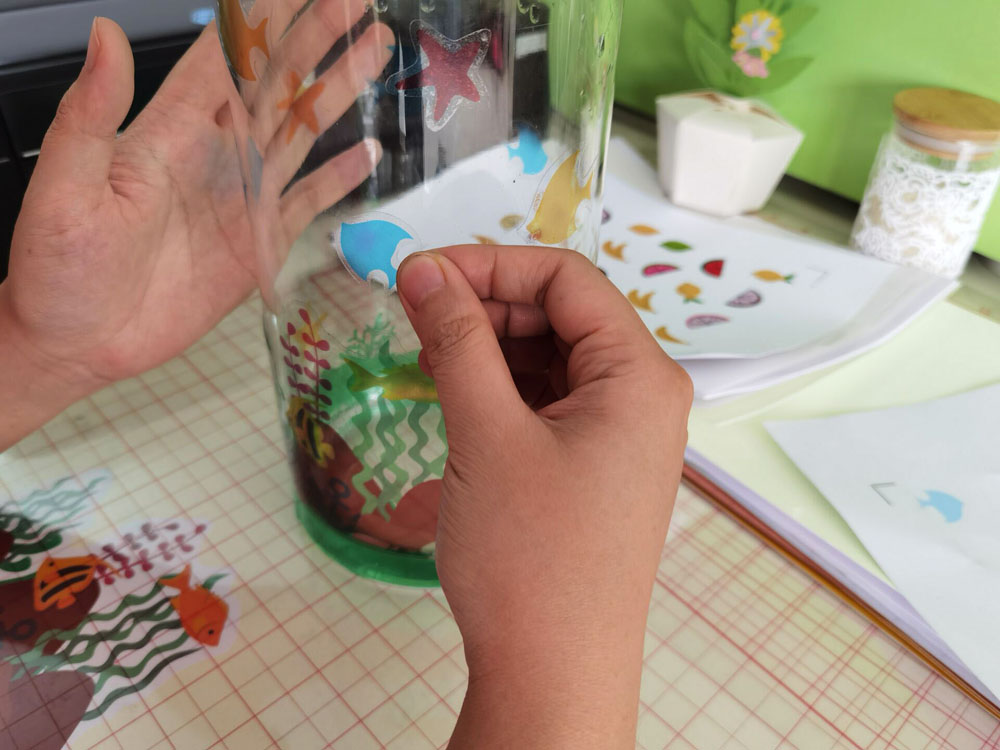 Finish!!!
Super beautiful Aquarium is done. I can't believe the printable clear sticker sheets can make this great job! I must buy some fish to put into the glass bottle right now. It's environmental friendly and long-lasting.
Our company sales a variety of printable sticker materials, such as rose gold, silver, white, glow-in-the-dark, waterproof, scratch-off, canvas, shrink, double side, glitter, holographic etc. More important, we can provide OEM & ODM services for you. These printable media can be removed without any residue, keeping the surface clean.
It is widely used for home decor, scrap booking, lettering, graphics, stickers, decals, glass, mirrors, tiles, windows, banners, tags, signs, wraps, etc. We can perform surface treatment for material, such as printing, coating printing layer, waterproof layer, and then cut it into different size and shape as you need, Customize your company LOGO, complete the packaging and shipping.