Author: Skylar
Email: sales03@wonderfulheyi.com
Tel: +86 18025985812
Url: https://www.adhesivematerial.net/self-adhesive-reflective-vinyl-notebook
Hey, guys! I'm very glad to meet you again on our website. So how was your these days? Everything is ok? It's become cold now, so put on your coat.
Okay, today is a special day! So...what it is? Bingo! That's Halloween. Woo...Happy Halloween!!! How was your day? Is it fun? Interesting? What character have you dressed up? When Halloween is coming, people will decorate themselves. And children will take a basket to people's house and "trick or treat".
And today, cater to this festival, I want to use our products to make something. At first, let me introduce our main products, self-adhesive vinyl. For adhesive reflective vinyl, if you shine a light on it at night, it will reflective. It can be widely used for warning or alarm, such as used in switch panel, floor, door, wall, corner etc. It can protect ourselves to avoid a collision. Of course, you also can use for decorating, occasion and special decoration, such as Halloween, Merry Christmas etc. What's more, as the small decoration, you can use it to decorating many things, like a cup, bottle, gift boxes, notebook, photo frame etc.
Okay, without further ado. Let's do it!
Material: Self-adhesive reflective vinyl, clear transfer vinyl
Tool: hook, scraper
Machine: cutting machine
1, First, you need to design artwork as you like. By the way, we have a profession R & D team to assist you with developing a new project or turning an idea into products. OEM or ODM is acceptable, it's up to you.
Because today is Halloween, so our designer draws a spider, spider web and some words.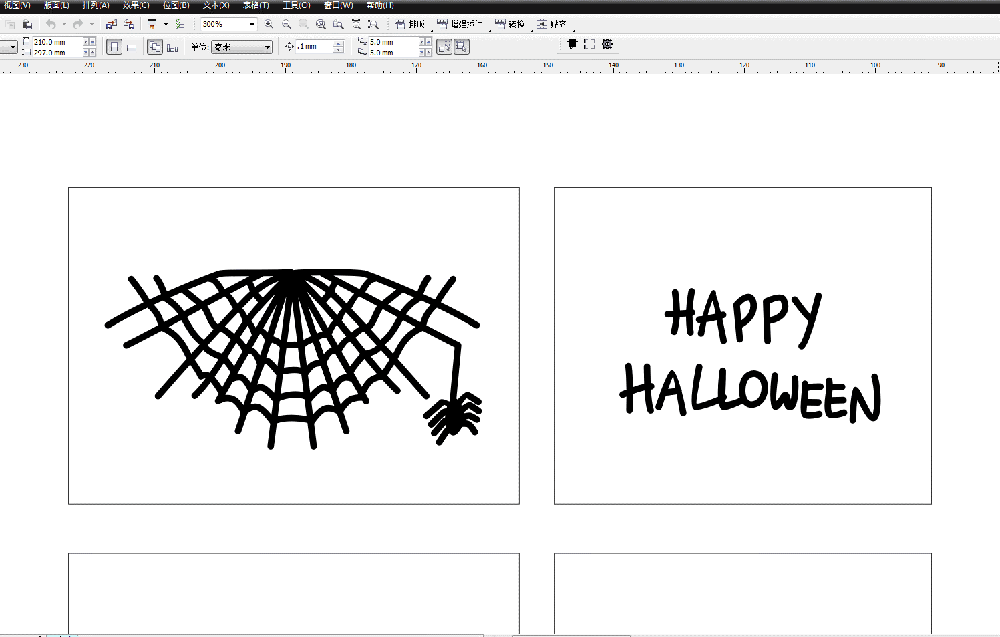 2, And next, you need to use the cutting machine to make the pattern come out. Our products work well with all cutting machine and cutting plotter. You just need to set the standard in your computer and connect with your cutting machine or cutting plotter.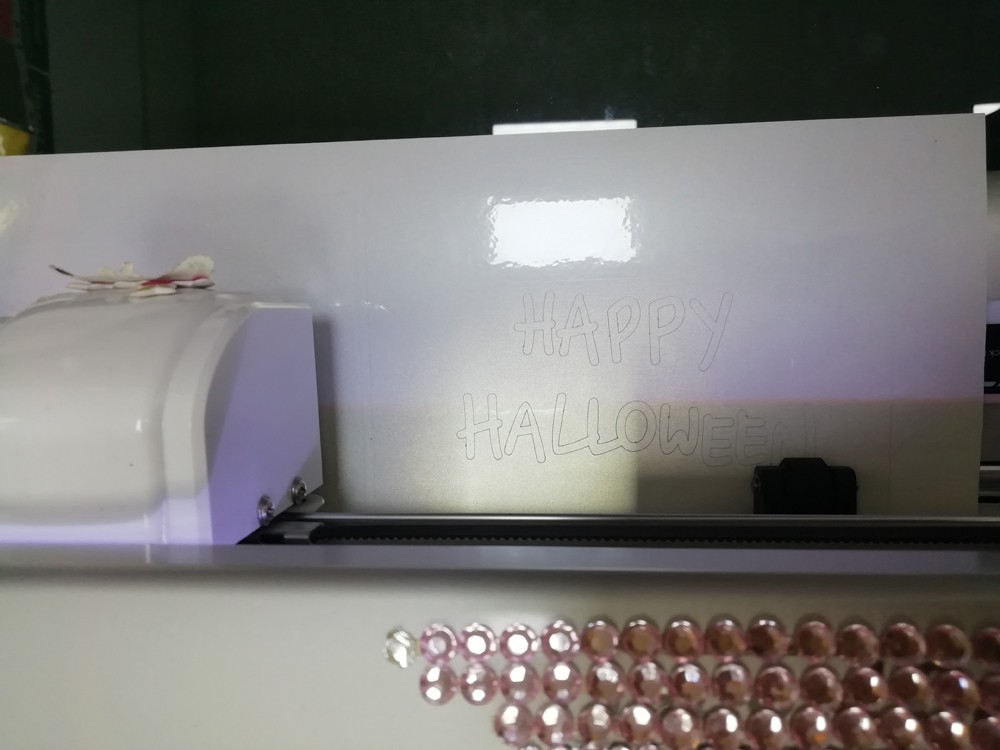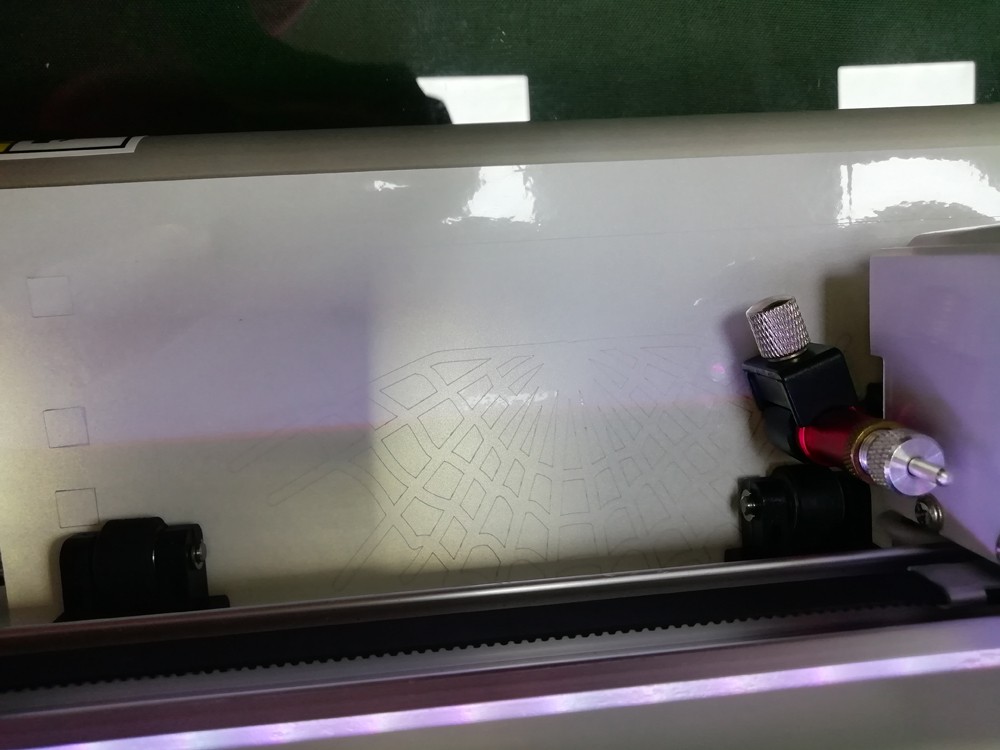 3, Okay, to make it more clear, you need to weed the release paper. It is very easy to weed, if the pattern is small, maybe you need to use the hook to help you to make the detail. In this procession, concentrating on your work, it can improve your concentration and patience. Actually, do it your self also can make fun. And it is suitable for parents and children to do together.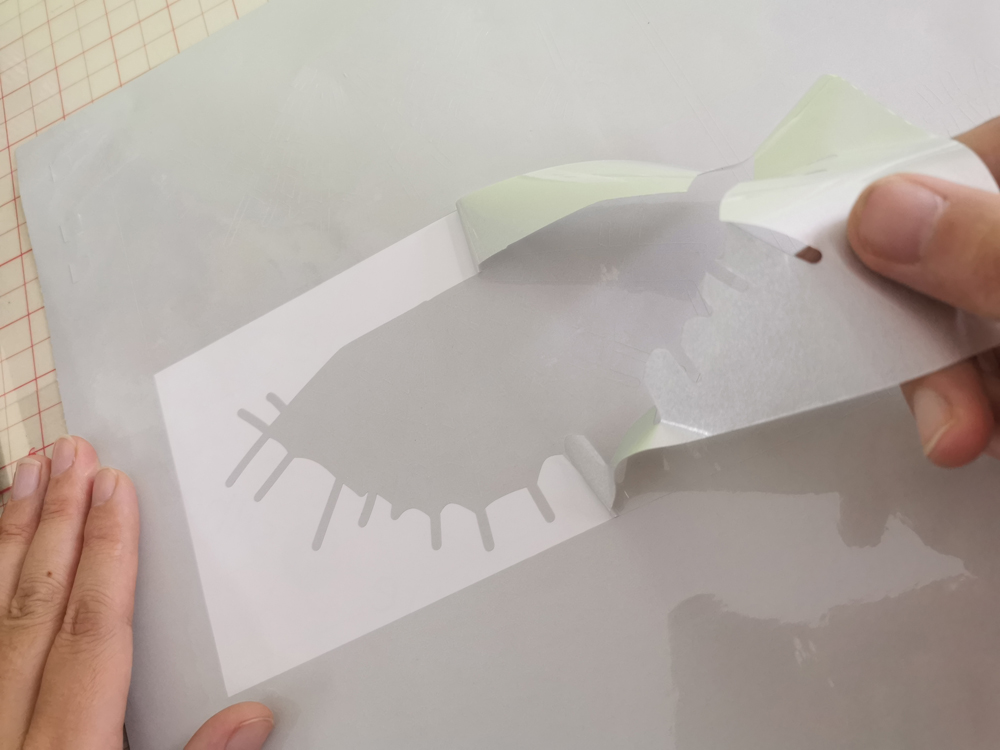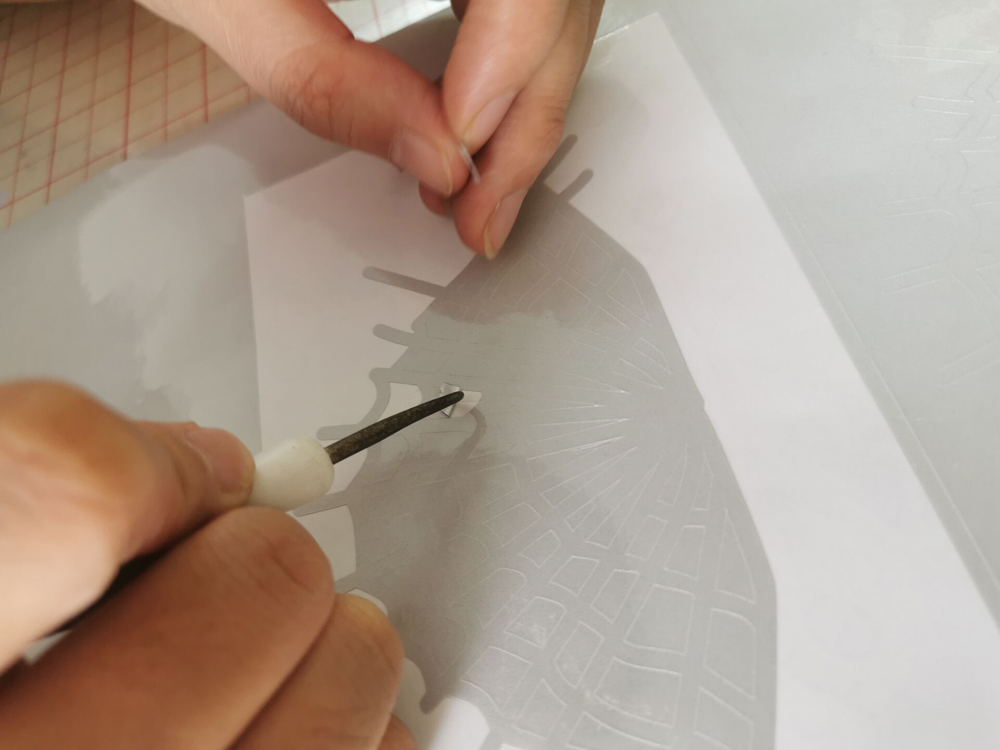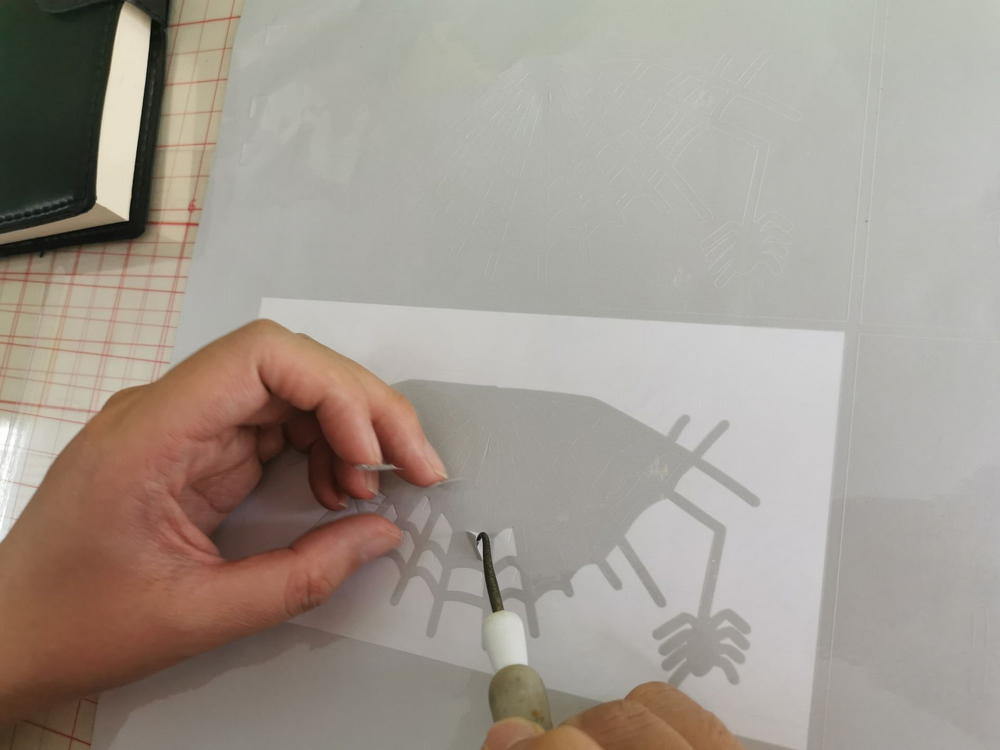 4, Okay, the picture comes out, spider web and spider. It is like a real things. Alright, now I want to introduce a material we produce and process, Clear transfer vinyl.
The clear transfer vinyl is a strong bond one and is mainly used for transferring the materials with rough finish, like the glitter vinyl or wooden vinyl. The adhesive transfer vinyl performs well for transferring projects to other objects and there is no residue on the surface of your products.
5, Alright, you need to cut suitable size of clear transfer vinyl with scissor, or knife etc. And next, peel it off, as you can see, it is clear material. We can provide customization services for you, such as customizing the type of adhesive.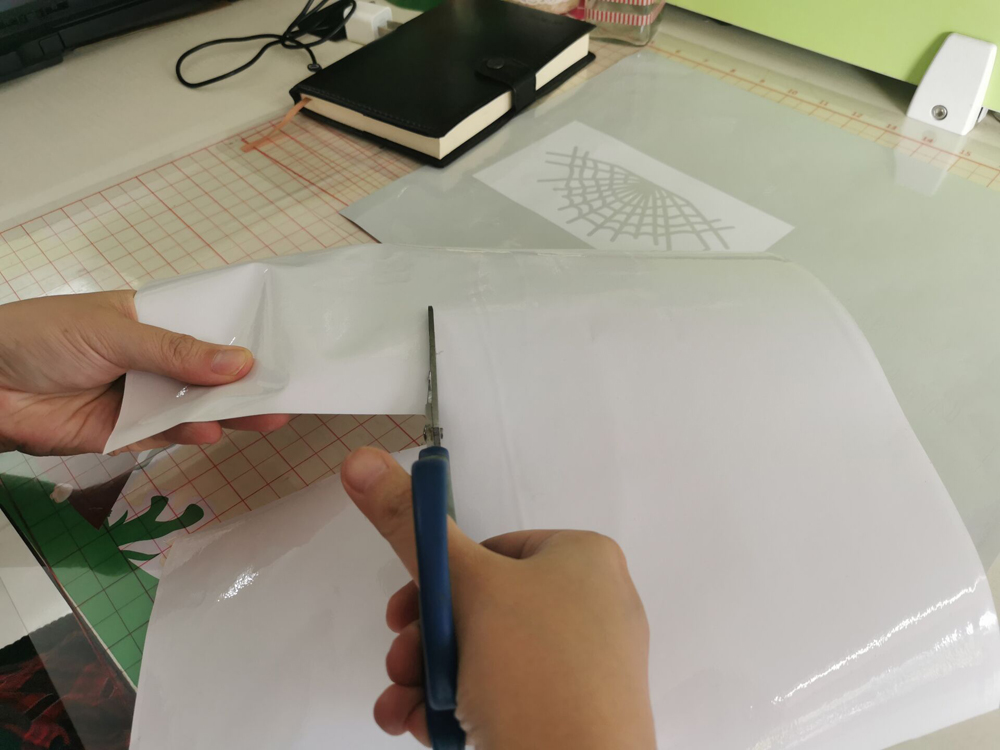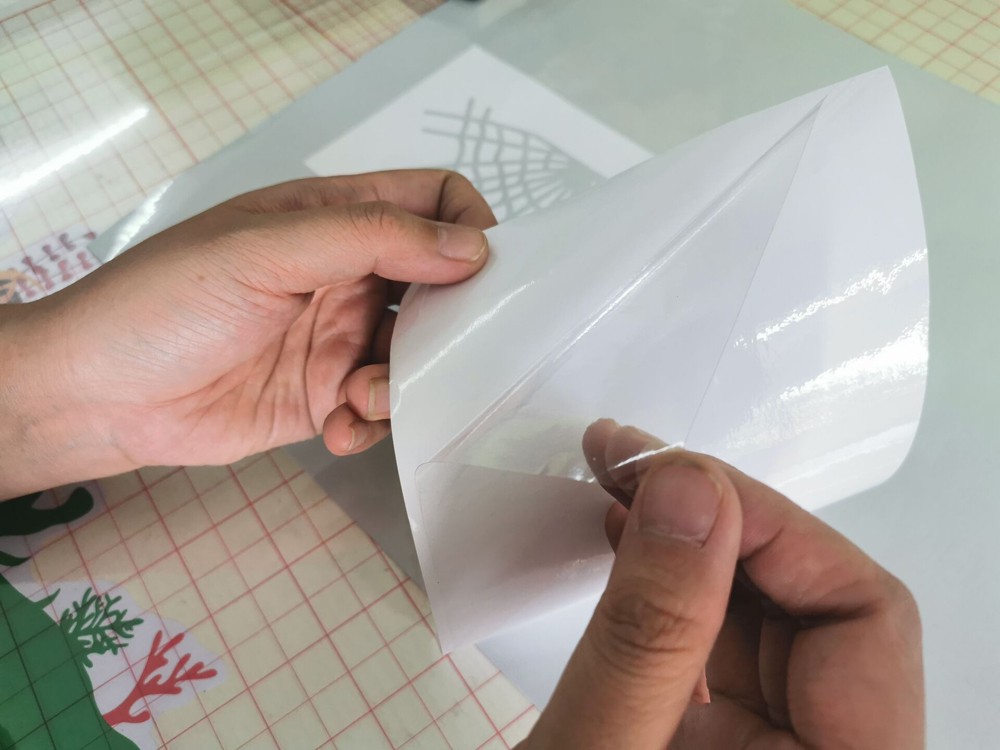 6, Okay, stick on the pattern and press it with scraper. The clear transfer vinyl can keep the original place of shape.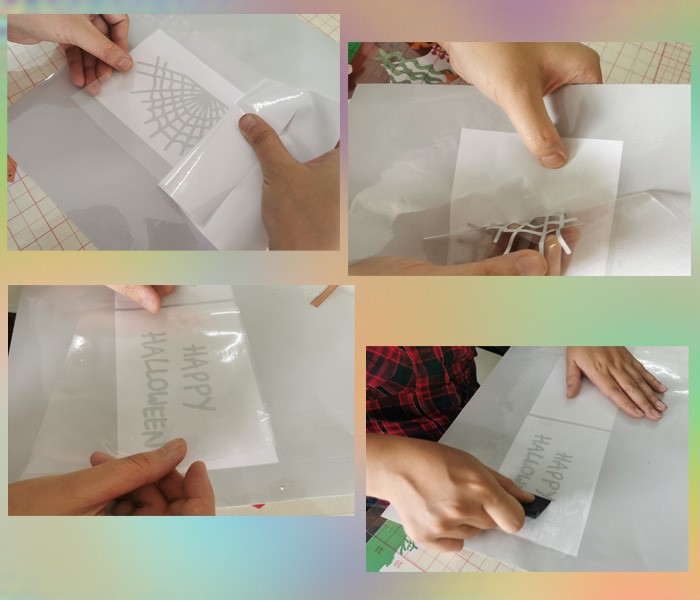 7, Find suitable place and put onto the notebook of surface.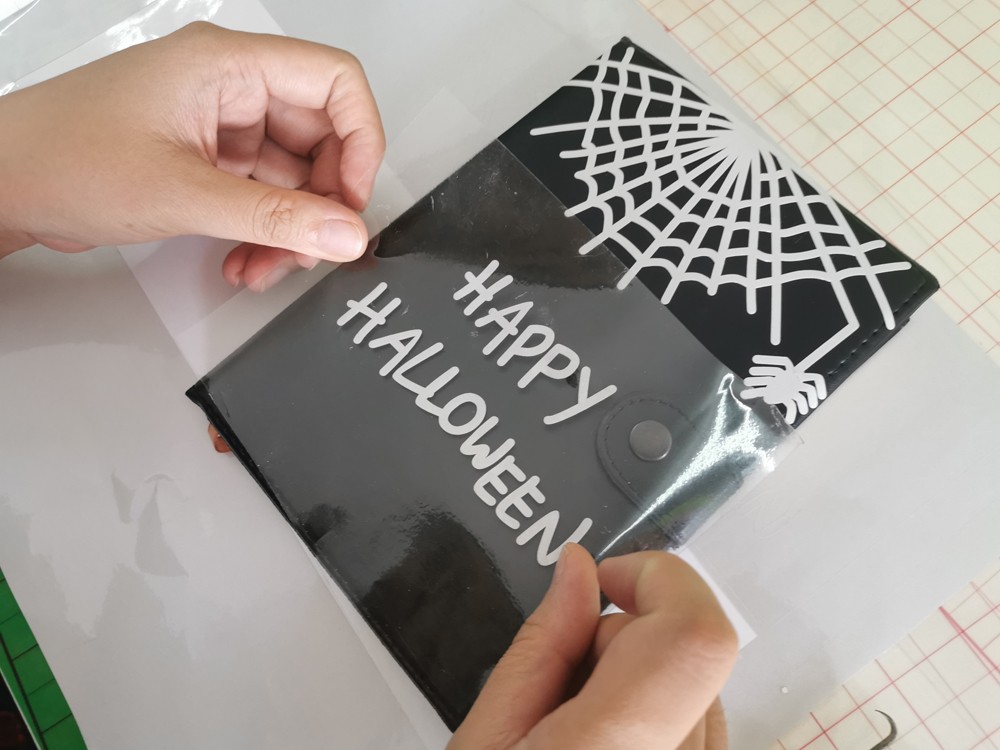 8, In order to keep sticky, you can press it with the plate.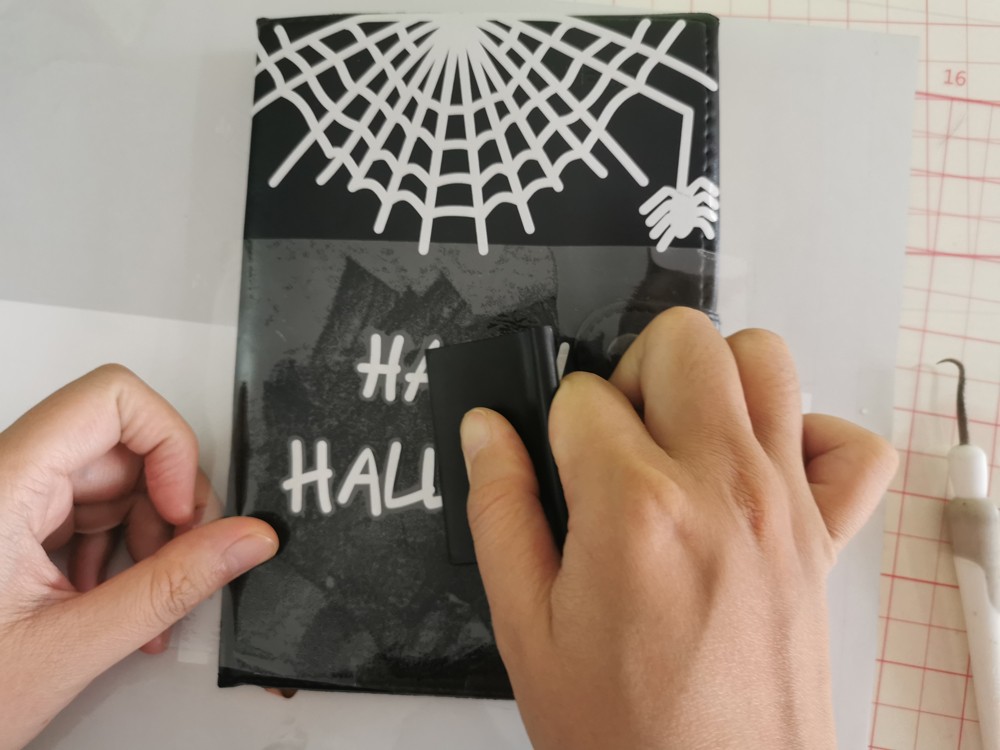 9, The last step, peel of the clear transfer vinyl.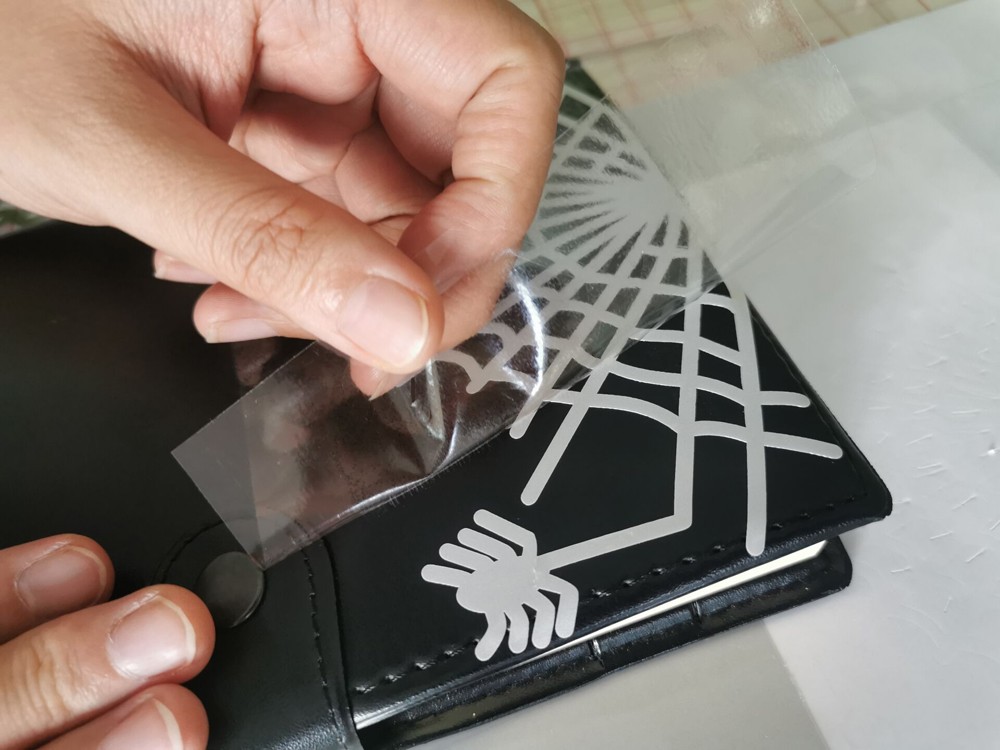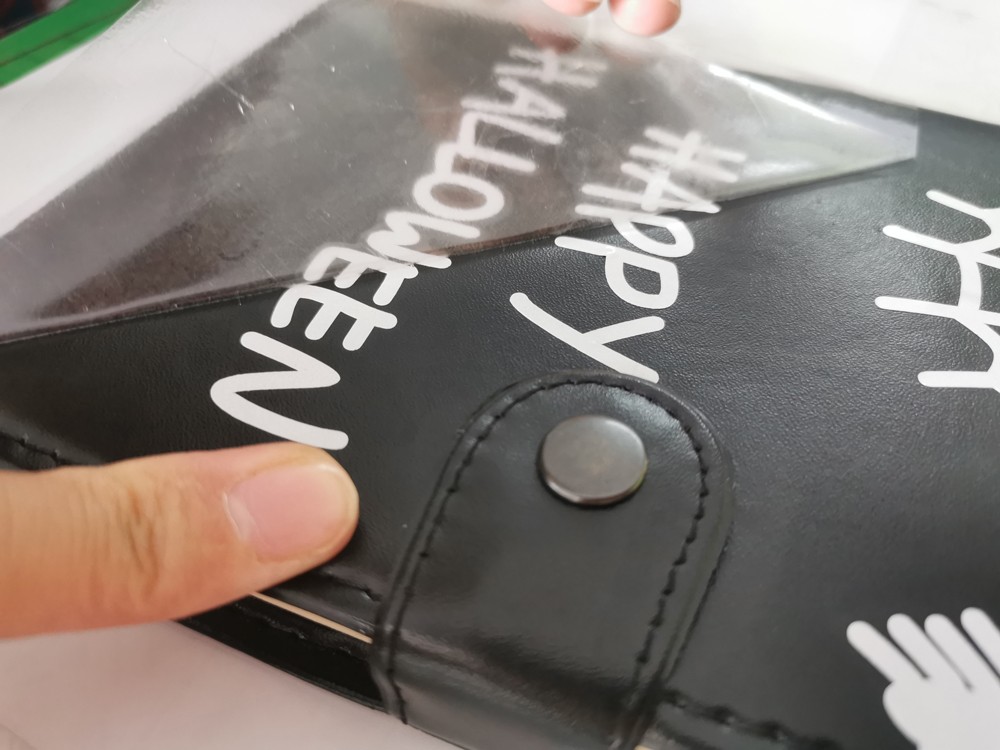 Okay, Finished!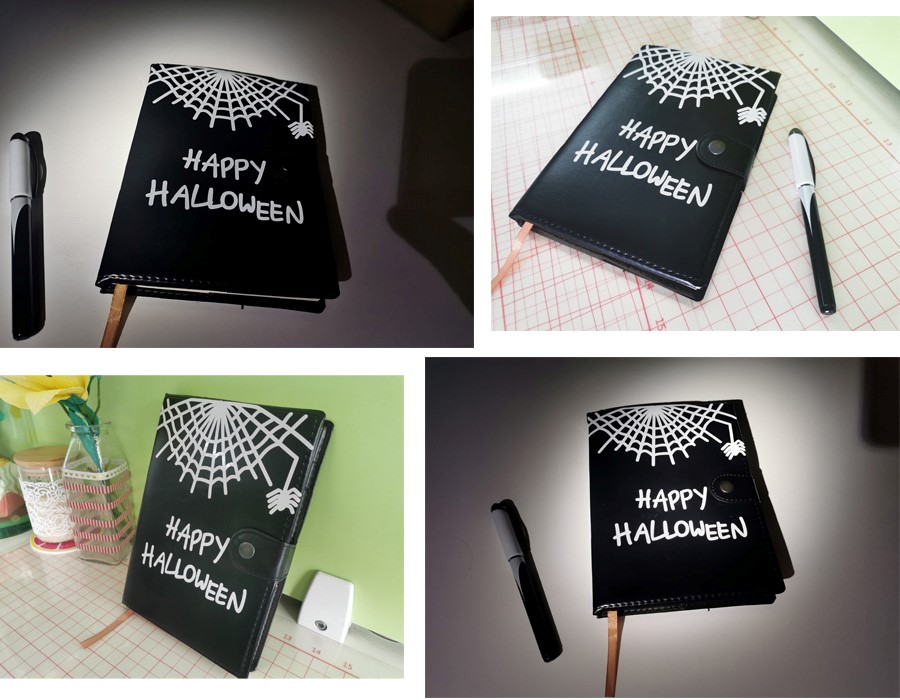 It is very pretty, cool, right? You can shine a light on this notebook in a low light condition, like darkness. I must use it to note something and show it for our friends, I think I can get some words of praise. It is very convenient for us to use our products to make some DIY, like decorating this notebook. Not only for us, we also can use self-adhesive reflective vinyl to decorating gift and sent your friends, lover, parents and so on.
Okay, thanks for joining us.
Please stay tuned on our website www.adheisvematerial.net.
Bye~