Author: Skylar
Email: sales03@wonderfulheyi.com
Tel: +86 18025985812
Url: https://www.adhesivematerial.net/self-adhesive-vinyl-coasters
Hi. Today's application is a little bit different in that I want to show you different ways to add self-adhesive vinyl to your projects. Self-adhesive vinyl is all the rage and there's a lot of great new products coming out. In this application, I'm just going to teach different ways I've had success adding self-adhesive vinyl. So very quickly show you this application. However, if you stay tuned to our website I'll be showing the demonstration of printable sticker sheets. I like some of them better than others andI'll be honest about those throughout this application today. So we are going to go through it. But first let me show you some materials that I'll be using, like self-adhesive vinyl ( this is our main products), transfer vinyl ( of course, we also sale transfer vinyl that can transfer all self-adhesive vinyl to the project what you want). And we also need to use cutting plotter and scraper, hard paper plate.
At first, we need to design the artwork. You can design anything you want. We have a professional R & D team to support you or turning ideas into your products, so we can provide the customization services for you to choose.
Self-adhesive vinyl can be used everywhere to decorating, DIY, marking etc. For example, if your desk is wooden material, a bottle with hot water will damage the wooden desk. So, on this occasion, we need a placemat to protect our valuable wooden desk. You can see, there have lots of colours of patterns of coasters for you to choose, and we can make different shapes and sizes. I love fruits much, especially watermelon, grapefruit. So I choose these artworks.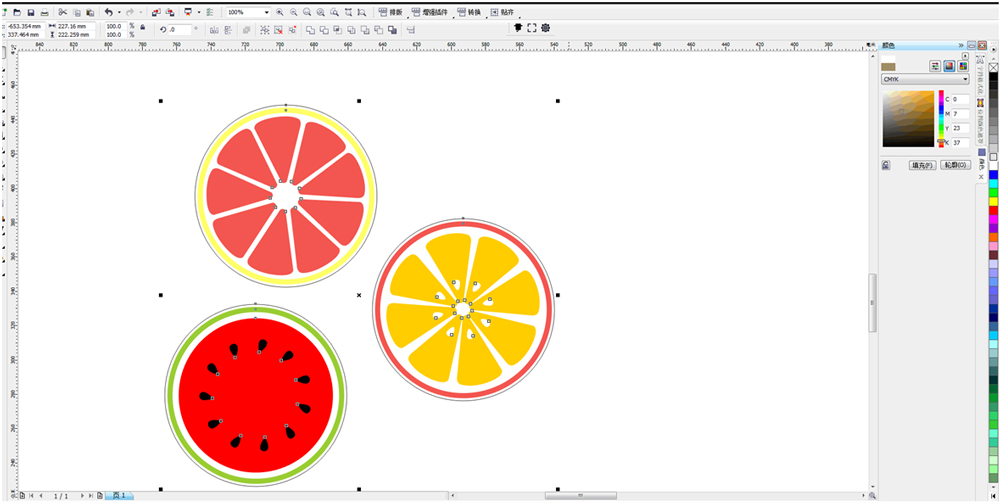 First, cut the pattern with the cutting machine. That is what you see here in the followed picture. We can provide different size and packaging for you to choose from. In this application, we use consumable rolls that are suitable for portable cutting machine. It's very convenient for us to operate it. I'm going to use the self-adhesive glossy vinyl for today's application. But keep in mind that there are lots of different shiny colours you can use.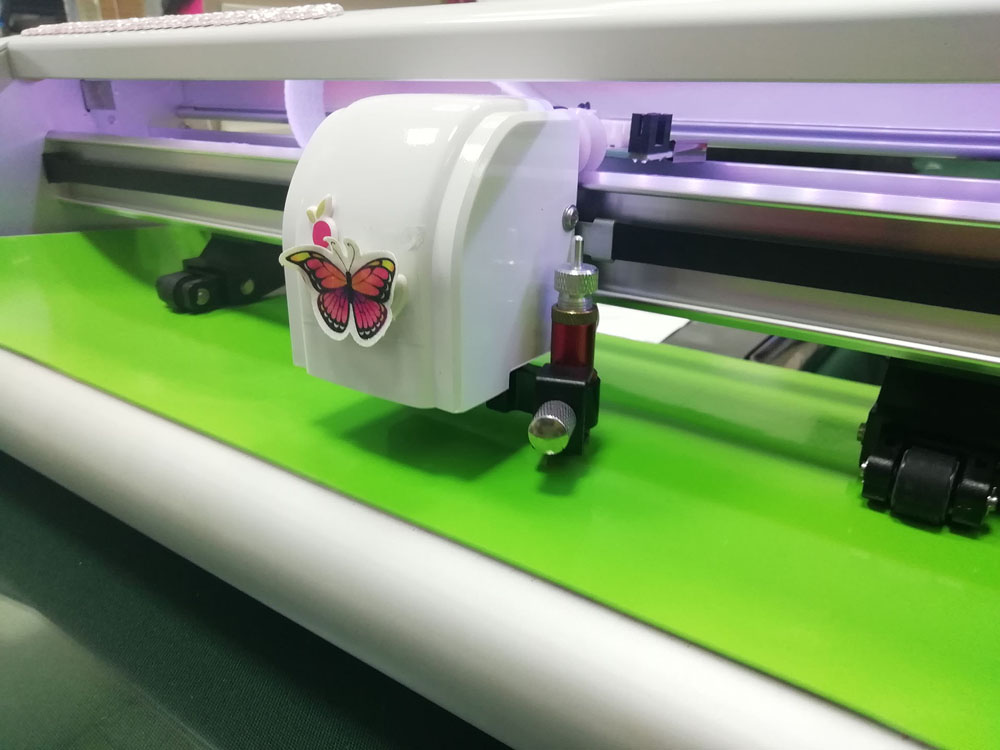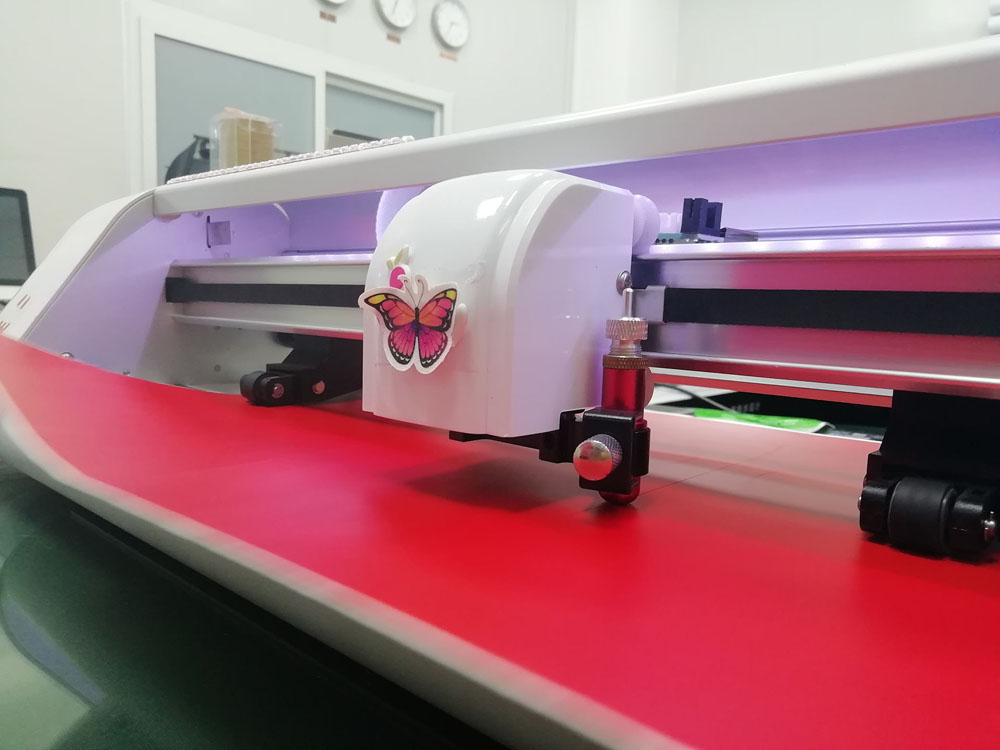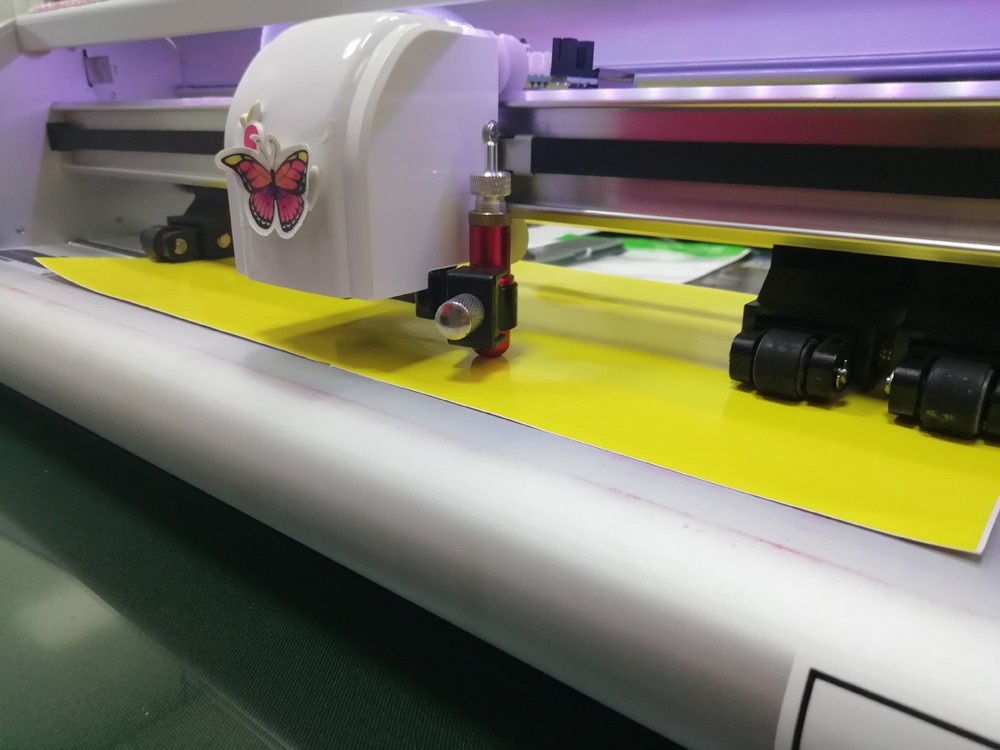 And next, we need to take the paper plate and prepared self-adhesive glossy material. What key role in this application? Paper plate? I'm sorry, you got the wrong answer. The right answer is that the self-adhesive vinyl plays an important role in today's application. We will use the glossy adhesive vinyl to decorating the white paper plate. Our product mainly can be used to beautify your life and world.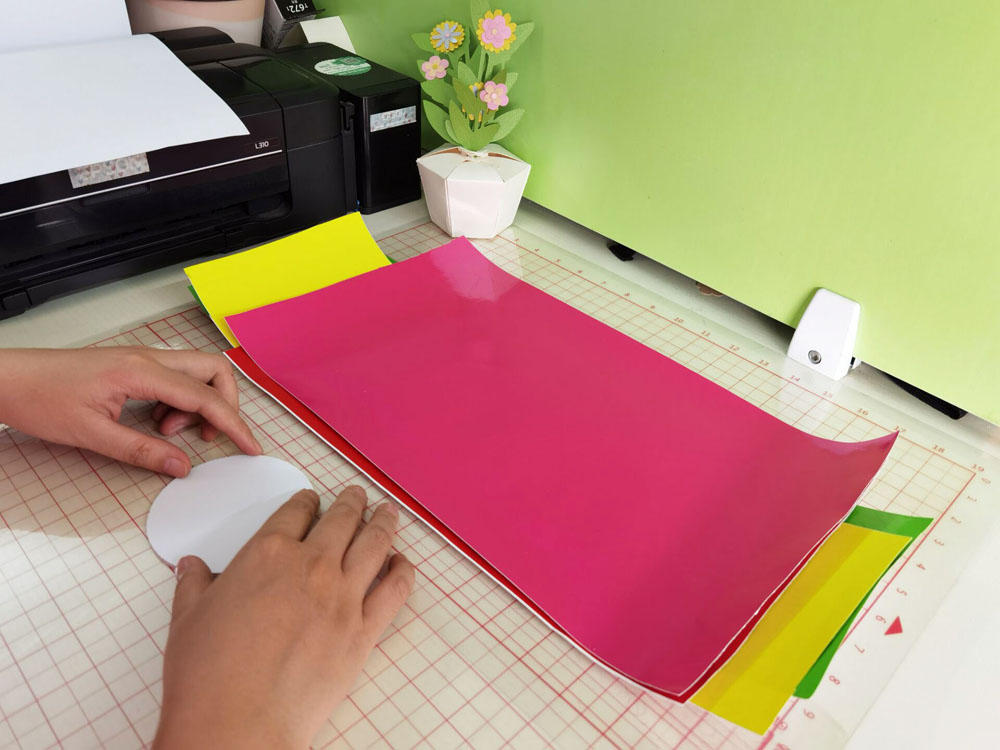 Ok, without further ado, let me show you the wedding procession. You can see it comes out lots of colors. In this procession, we can use scissors to help weed it easily.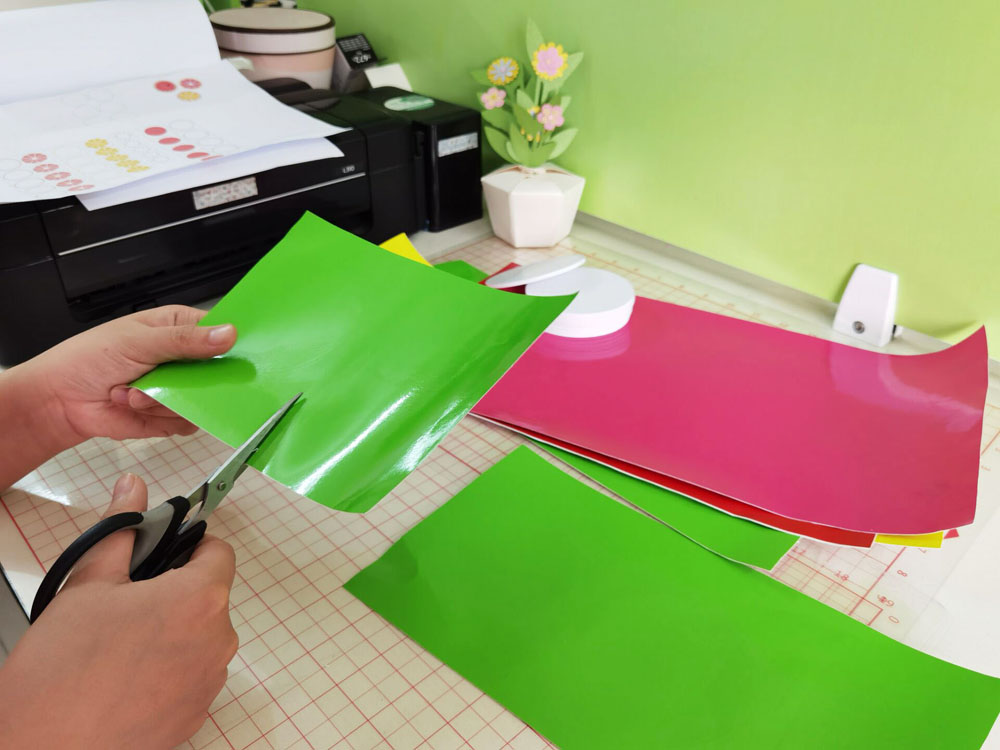 Then, you need to use transfer vinyl to transfer the pattern to the paper plate. You can see, the clear material is transfer vinyl that can easily transfer material to the project without any residue.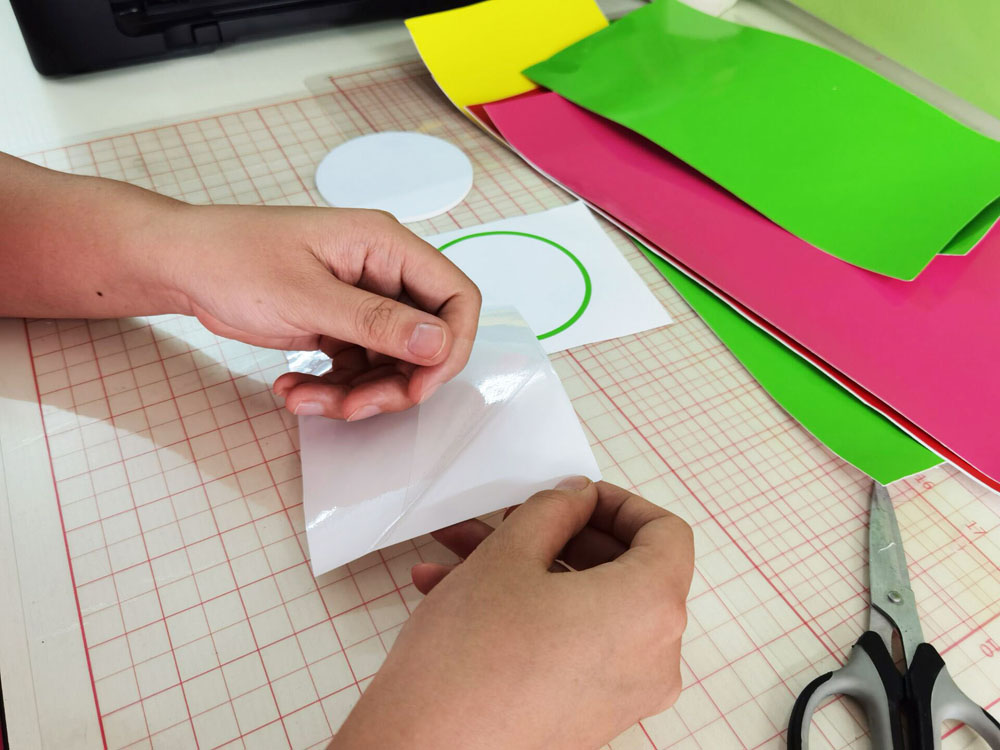 Put the clear transfer vinyl on the weeded green self-adhesive glossy vinyl. Press it and transfer to the paper plate. In there, use a scraper to press it, you also can use other stiff goods to do it.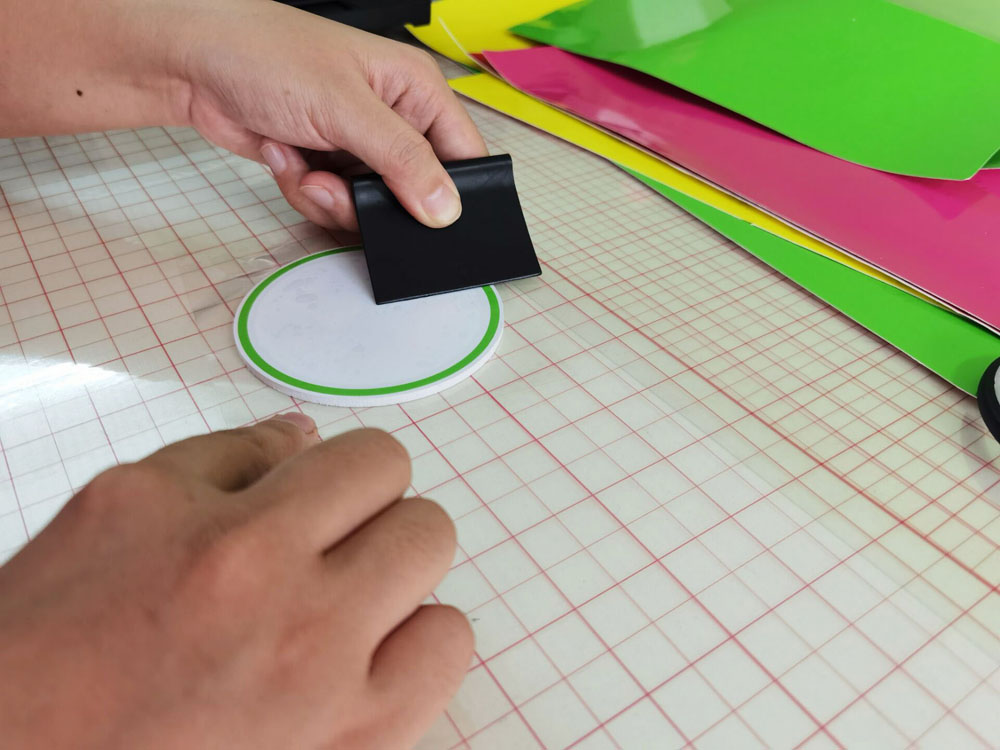 Peel off the clear transfer vinyl. Yes, the skin of watermelon is done. Now you need to make the seed of watermelon, the black colour of glossy vinyl. Same operating procession. Weed it, transfer the material to your project and peel it off. It's very convenient, right? When I make the success of DIY, I always can get a sense of accomplishment.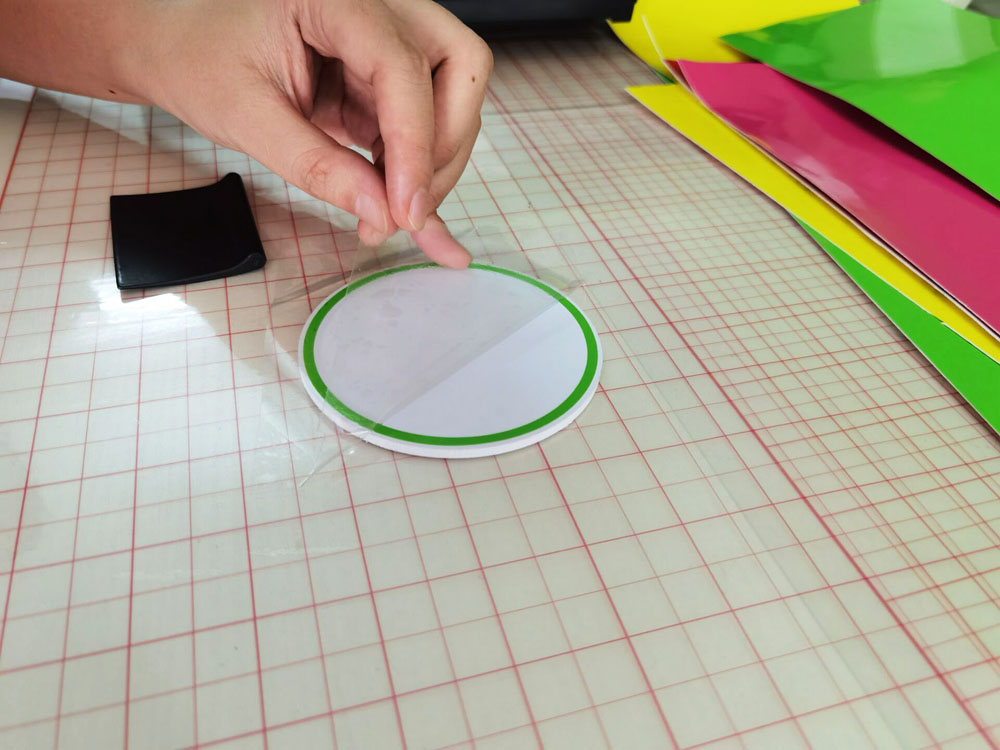 Watermelon, get it! Now I need to make the grapefruit. You can see the clear transfer vinyl can transfer the small, difficult pattern easily and save much time of DIY. Lots of color consists of this fruit and it's very clear.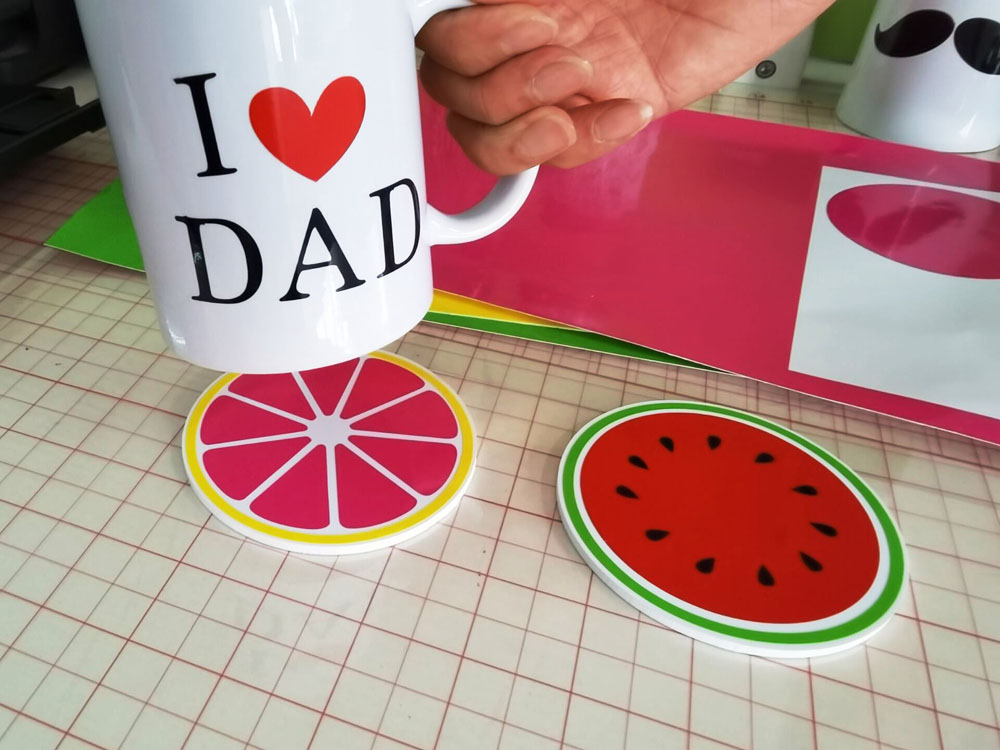 See, it becomes more colourful, right? Self-adhesive vinyl not only can make DIY, but also can use in an advertisement. Shells life up to 3 years!!! So, what are you waiting for? If you have any question, welcome to leave a message on our website. Once receiving your question, our professional team will provide accordingly information for your reference.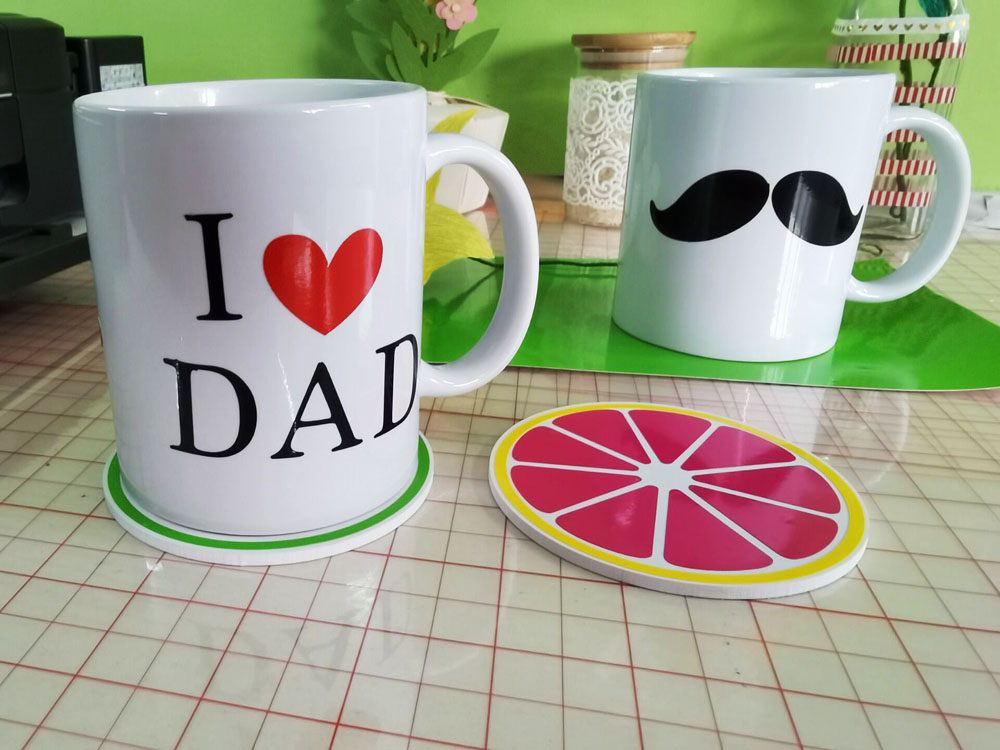 Ok, stay tuned on our website, I'll show the demonstration of printable sticker sheets next time. See you! Have a wonderful day!