Table of contents: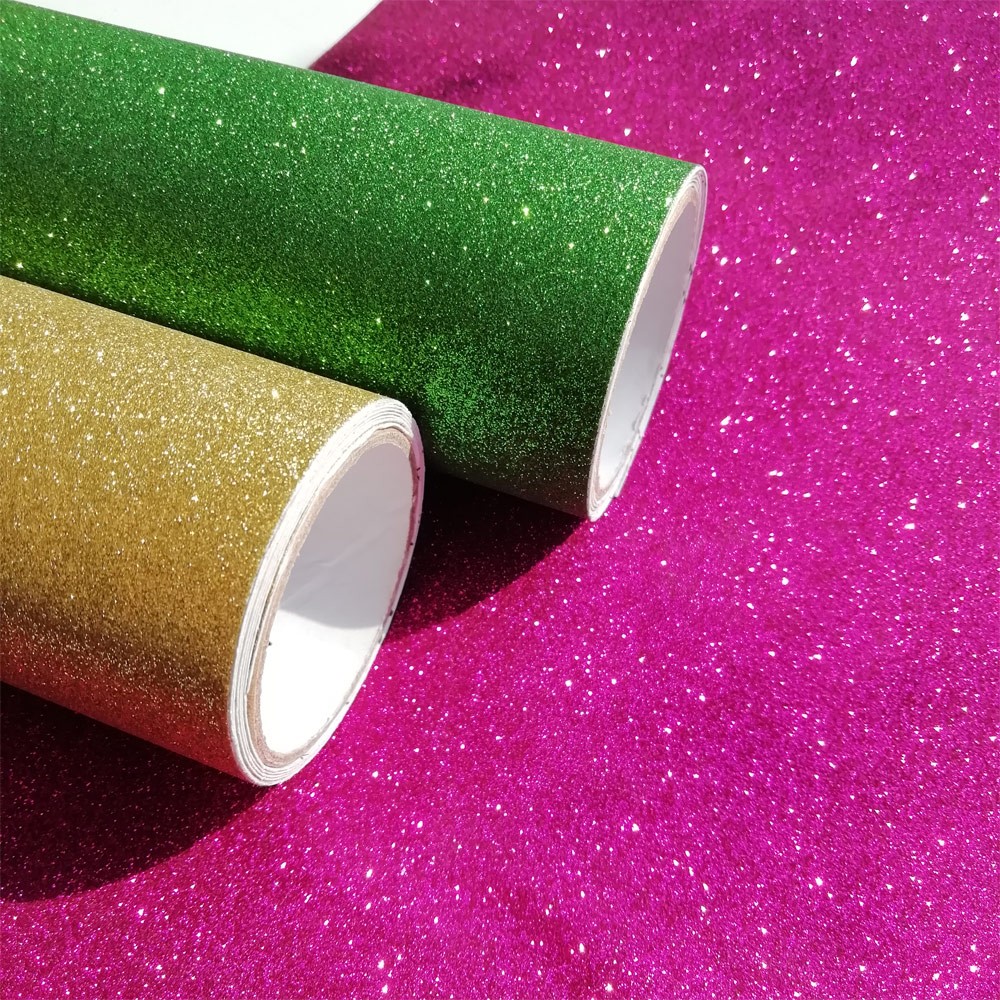 When the sunshine or light on the surface of self adhesive glitter vinyl, it will become shining, the color is very pretty and easy to catch our eyes.
It is very suitable for marking, lovely decoration, home decorating or outdoor advertising etc.
l Home decorating
l Outdoor advertising
Home decorating
Like marking, stick to the bottle, the blend bottle just become more vivid. It didn't take your place, and make the bottle become a artwork, which can make people more comfortable, even can let your environment more colorful.
Outdoor advertising
Cut the pattern on the self-adhesive vinyl, use for Christmas, birthday party and other specialty event. You can make the subject or slogan sticking on the wall. Because of the self-adhesive, it is very easy for us to use it, let the whole party more funny. If you shine a light on it, it will shine and make the atmosphere become more special. Sometimes the little material can give you the unbelievable feel. What's more, self-adhesive glitter vinyl also can be used for lots of application, such as motor, window, specialty decoration etc.
l UV-resistance
l Well-stretchable
l Glue type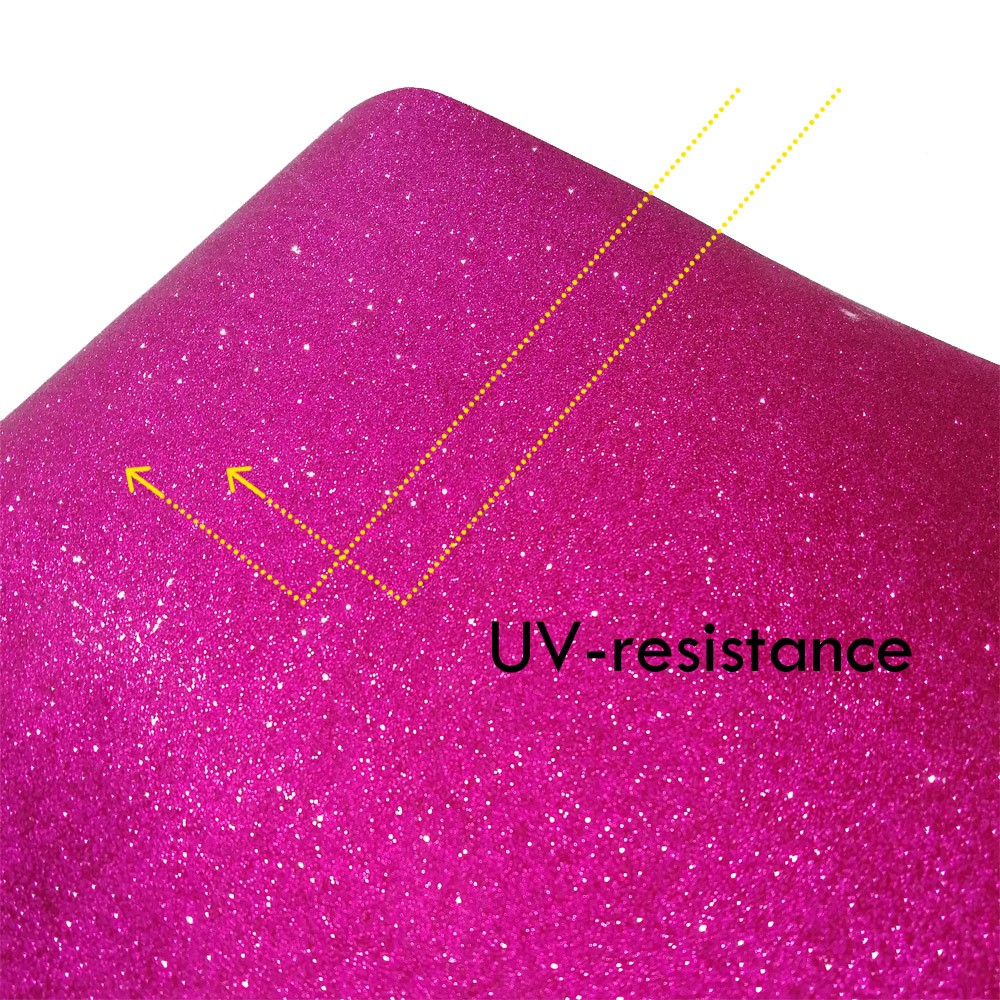 UV-resistance
With the fine performance of UV-resistance, shells life up to 3 years.
Well-stretchable
When you stretch it, it will not broke.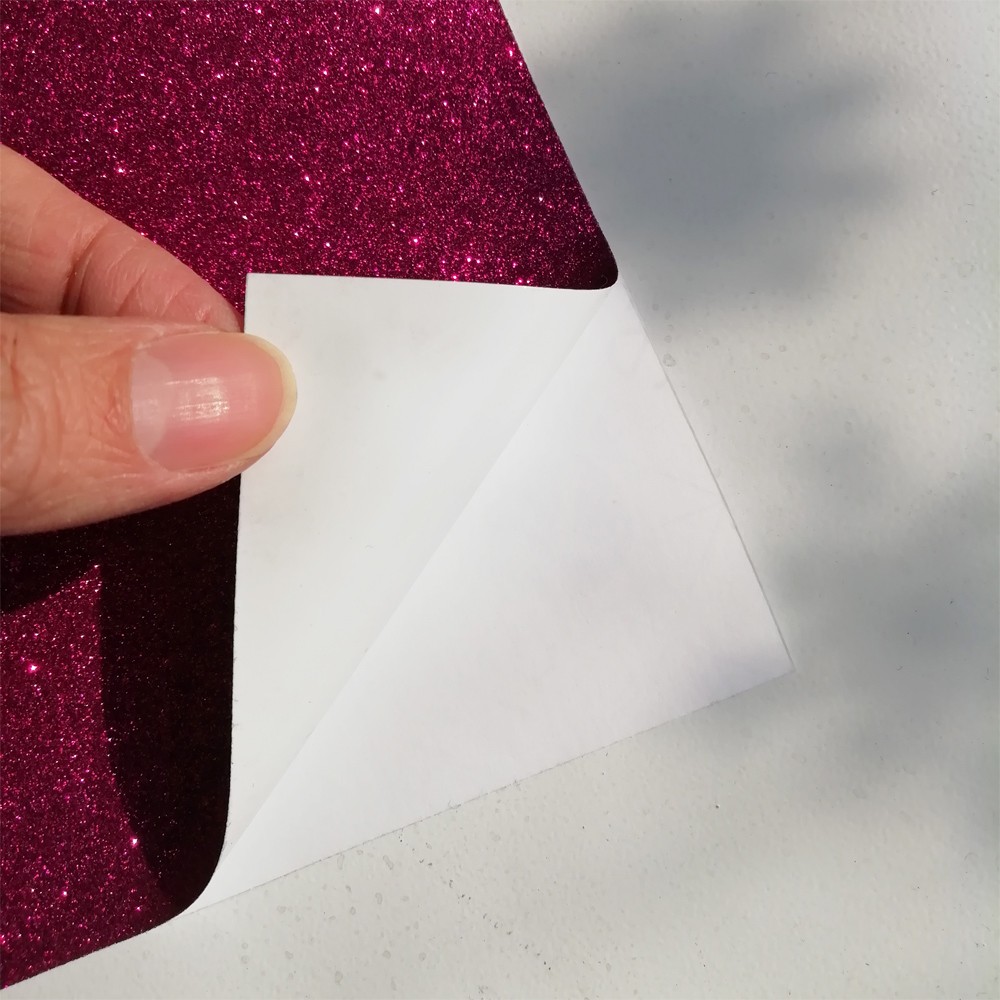 Glue type
There have different glue for you to choose. Such as permanent glue, removable glue, or you just can tell us your requirement, because we can provide the customization services for you. What's more, if you take the material off your project, it will not leave the glue on the surface and keep clean.
l Waterproof
l Printable
l Thickness
Waterproof
Our release paper is different from products on the market. If water face with release paper, it will not become curly.
Printable
Our release paper also can be printed, such as company logo, dimension line etc. If you have different requirement, we also can provide the customization services for you.
Thickness
The thickness of release paper is 0.07mm-0.15mm.